The Power Team lifts local schools

Send a link to a friend
[AUG. 23, 2006] The Power Team, a group of world-class athletes appearing nightly Aug. 23-27 at Lincoln Community High School, will present motivational assemblies in Logan County schools on Thursday and Friday to give the students an exhibition of strength and a message of inspiration to lift their spirits as school begins.
The schedule for the assemblies is:

Thursday
9 a.m. -- Carroll Catholic School

12:45 p.m. -- Chester-East Lincoln School

1:45 p.m. -- Zion Lutheran and West Lincoln-Broadwell schools, at Zion
Friday
10 a.m. -- Hartsburg-Emden schools at Hartem High, Hartsburg

1 p.m. -- Mount Pulaski Unit schools at Mount Pulaski High, Mount Pulaski

2 p.m. -- Lincoln schools at Lincoln Community High School, Primm Road
These assemblies are for the schoolchildren and will not be open to the public.
The public is invited to the 7 p.m. programs Wednesday-Sunday at the LCHS auditorium, with a $2 admission fee.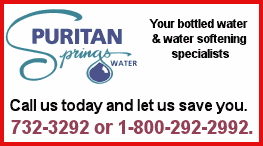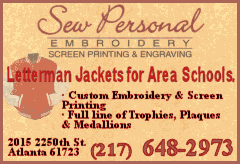 The Power Team has performed in almost 20,000 school assemblies over the past 20 years and is ranked as one of the top school assemblies in the nation. Believing that inspiration and motivation equals academic and personal achievement, they tackle the tough issues of drugs, alcohol, violence, abstinence, peer pressure and suicide. The Power Team customizes the topics, content and presentations to match their audiences, whether elementary ages or high school young people.
The Power Team members are among America's most sought-after speakers. They encourage the students with a life-changing message of hope and inspiration to live a life of excellence, challenging them to be the best that they can be.
For further information, call 217-732-8333 or 217-737-0645.
The LCHS Fellowship of Christian Athletes Booster Club and the Logan County schools are sponsoring the event.
[LCHS Fellowship of Christian Athletes Booster Club news release]