U.S. and U.K. Sea Cadets join in youth seamanship

Send a link to a friend
[AUG. 23, 2006] AMITYVILLE, N.Y. -- Lt. j.g. Forrest Woodward, command officer of the Liberty Division of the Naval Sea Cadet Corps, announced the joint adoption as sister units of the Newhaven and Seaford Sea Cadet Unit of Chapel Street, Newhaven, East Sussex, United Kingdom.
"Creating relationships with other Naval Sea Cadets, especially internationally, enables our young men and women to learn about, interact with and understand that all the citizens of this planet are basically the same," Woodward said. "Our language and customs might be different, but we share this planet, and we need to learn to live, work and care for the Earth together."

"I think that adopting the U.K. unit will be a great thing for our division," said Petty Officer 3rd Class Christine Felicetti, age 16, who entering the 11th grade at school in County, N.Y. "We should broaden our horizons and get to know Sea Cadets from our country's closest ally."

The U.K. Sea Cadets adhere to similar values as do the U.S. Naval Sea Cadets:

"The Sea Cadets is Britain's most successful nautical organization for the development of young people. Its founding premise was and remains 'to encourage valuable personal attributes and high standards of conduct, using a nautical theme based on the customs of the Royal Navy.' In an increasingly individualistic society, where the importance of teamwork and community is often overlooked, the Sea Cadets is a force for good, an organization designed to promote personal development, social inclusion and citizenship amongst the country's young people, whatever their background, race, creed or colour." -- from Naval Sea Cadets (U.K.)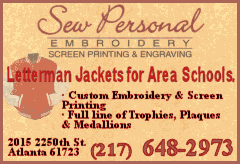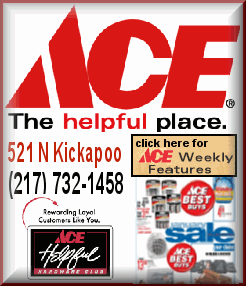 The USS Liberty AGTR-5 Division of the U.S. Naval Sea Cadet Corps is stationed at the U.S. Armed Forces Reserve Center, Amityville, Long Island, N.Y.
The U.S. Naval Sea Cadet Corps is a nationwide organization dedicated to helping American youth realize personal success and achievement through a nautically oriented training program. Through Sea Cadet leadership, young Americans ages 13-17 develop interest and skill in basic seamanship and its naval adaptations, while learning the value of patriotism, courage, self-reliance, teamwork and accountability, and the value of education. Continued success and participation in the corps is dependent on maintaining good grades in school.
Membership in the Sea Cadets allows teenagers to sample military life with no obligation to join any branch of the armed forces. Should cadets decide to enlist in the Navy or Coast Guard, their training may allow them entry at an advanced paygrade. The Naval Sea Cadet Corps affords equal opportunity for participation to all young Americans, regardless of race, color, religion or sex.
[News release from the Liberty (AGTR-5) Division, U.S. Naval Sea Cadets Corps]