"Every person in Illinois deserves access to quality health care, and we have worked hard over the past four years to improve both quality and access to health care for all Illinois residents," Blagojevich said. "We've helped more children get health insurance through our All Kids program. More women are now eligible for free breast and cervical cancer screenings and treatment through our expansion of the Illinois Breast and Cervical Cancer Program. Our primary seat belt law means fewer people are dying on Illinois roadways. Our state is a healthier place to live today, and this new study is further proof."
"America's Health Rankings," produced by United Health Foundation in partnership with the American Public Health Association and Partnership for Prevention, is a yearly assessment of the relative healthiness of the nation. The report is based upon analysis of comprehensive determining factors such as personal behaviors, the environment in which people live and work, the decisions made by public and elected officials, and the quality of medical care delivered by health professionals. The report ranks such factors as smoking prevalence, infectious disease, health insurance, prenatal care, motor vehicle deaths, children in poverty, immunization coverage and cancer deaths.
"Illinois has steadily improved in the overall health of the population since 2002," said Archello Georgiou, medical advisory for United Health Foundation. "One of the most significant improvements in Illinois is the prevalence of smoking: down to 19.9 percent from 22.2 percent in 2005 and down from 28.7 percent in 1990."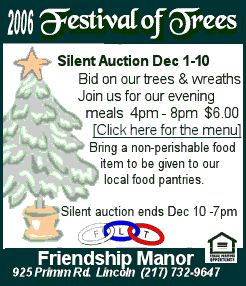 "Under the direction of Governor Blagojevich, the Illinois Department of Public Health in the past year awarded $15 million in grants for stem cell research to help discover new treatments or cures for diseases such as Alzheimer's and Parkinson's, increased funding for the AIDS Drug Assistance Program, and created the Division of Patient Safety with the goal of reducing medical errors and improving patient care," said Dr. Eric E. Whitaker, director of the Illinois Department of Public Health. "These are just a few examples of how Illinois is working to improve the health of our state."

"Governor Blagojevich believes that health care is a fundamental right, and he has taken tremendous steps to help every Illinoisan get the care they need," said Barry Maram, director of the Illinois Department of Healthcare and Family Services. "Through the governor's efforts, we have provided health care to every uninsured child in the state, ensured that no senior was left behind by Medicare Part D and expanded access to health care to over half a million Illinoisans who did not have health care before."

Recent improvements to health care in Illinois include the following:

On July 1, 2006, coverage began for Blagojevich's All Kids program, which made Illinois the first state in the nation to offer affordable, comprehensive health coverage to every uninsured child. The program covers immunizations, doctor visits and many other health care services, such as hospital stays, prescription drugs, vision care and dental care, as well as medical devices like eyeglasses and asthma inhalers. Under Blagojevich, Illinois has provided health coverage to nearly 300,000 children who didn't have it before, including more than 115,000 children who have enrolled in All Kids since the governor signed the program into law.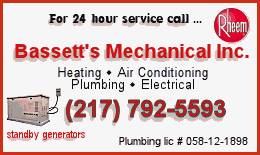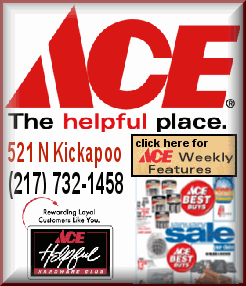 Division of Patient Safety: Blagojevich signed an executive order in July 2006 creating the Division of Patient Safety with the goal of reducing medical errors and improving patient safety. The division will look at e-prescribing, developing standardized medication practices to reduce adverse drug effects and expanding the nursing home database.

Blagojevich's Council on Health and Physical Fitness:

In August 2006, the governor convened the Council on Health and Physical Fitness, which is made up of Illinois' leading health and fitness advocates, who will serve to promote exercise and good nutrition across the state. Council members will work to encourage residents to adopt new exercise and eating habits as well as address the epidemics attributed to obesity and chronic disease. In September 2006, Blagojevich expanded the Illinois Breast and Cervical Cancer Program to allow 3,000 additional uninsured, low-income women to be screened and more than 400 additional women to be treated this year through the Healthcare Benefits for Persons with Breast or Cervical Cancer Act. Since Blagojevich has taken office, more than 126,000 breast and cervical cancer screenings have been performed through programs in the Illinois Department of Public Health.

Efforts to increase smoking cessation:

In 2006, Blagojevich expanded a smoking cessation campaign to promote use of the Quitline through a public-private partnership among state agencies, provider organizations and the American Lung Association. The Illinois Tobacco Quitline is a help line that offers free, confidential counseling through all stages of the quitting process, including nutrition and weight management, information about cessation medications, and management skills for dealing with withdrawal symptoms. Hours for the Quitline, 1-866-QUIT-YES (784-8937) or 1-866-784-8937, are Monday through Friday from 7 a.m. to 7 p.m. The Department of Healthcare and Family Services is also piloting creative strategies in communities to educate pregnant and postpartum women about health risks, to them and their babies, caused by smoking and the benefits of quitting.
Blagojevich launched a comprehensive HIV/AIDS awareness campaign called BASUAH, Brothers And Sisters United Against HIV/AIDS, to address the alarming trend of infection among the state's African-American community. Through community outreach, testing and positive peer influence, BASUAH is helping to reduce new cases of HIV/AIDS while empowering people with the knowledge to better protect themselves.

Health Care Justice Act:

Blagojevich created the Health Care Justice Act, encouraging Illinois to implement a health care plan that provides access to a full range of preventive, acute and long-term health care services and maintains and improves the quality of health care services. The legislation established the Adequate Health Care Task Force with 29 voting members. Public hearings were conducted in each Illinois congressional district to gather input for a task force report that is currently being created and details recommendations for a health care access plan.
To view the entire report from the United Health Foundation study, visit www.americashealthrankings.org or www.unitedhealthfoundation.org.
[News release from the governor's office]