Feb. 12, 19, 26 and March 5, 1:30-2:30 p.m. -- Basic dog obedience class

Feb 13, 15 and 27, 7-9 a.m. -- Free blood pressure checks for American Heart Month

Feb. 14, 5:30 a.m.-10 p.m. -- Sweet Tuesday, Valentine's Day. Lincoln Park District members are invited to bring a sweetheart, and she or he works out for free. If neither belongs, only one pays and the other is free. Free services are equal to paid services. Offer available that day only.

Feb. 16, 23 and March 2, 7-8:30 p.m. -- Digital photography class continues. First session was Feb. 9.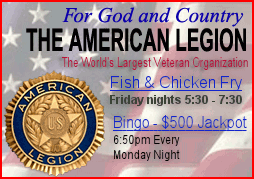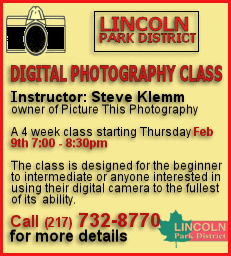 Feb. 18-19, 5:30 a.m.-10 p.m. -- "Get Fit America." To encourage residents to pursue a healthier lifestyle, the park district offers two days of free access to the sports center. Park district personnel will be on hand from 10 a.m. to 4 p.m. both days to answer questions.

Feb. 25, 1-3:30 p.m. -- Women's self-defense class for females of all ages. Sensei Dan Dugan, instructor, assisted by several black belts. Generous family discount available.

March 4, 11, 18, 25, 2:30-4 p.m. -- Stamping and scrapbooking classes. Sue Berker, instructor. Call 732-8770 for information.
[Lincoln Park District]