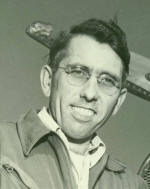 Otis Morris

Send a link to a friend
LINCOLN -- Otis E. Morris, 90, of Lincoln died Wednesday, Feb. 15, 2006, at 2:50 a.m. at Memorial Medical Center in Springfield.
His funeral service will be at 11 a.m. Saturday at Holland and Barry Funeral Home, with Tony Shuff officiating. Visitation will be from 10 to 11 a.m. at the funeral home.
Burial will be in Richmond Grove Cemetery, New Holland.
Mr. Morris and his wife began farming in New Holland in 1936. Later he pursued a career in aeronautics: piloting and acting as a mechanic. Upon retirement in 1967, he had achieved the status of federal aviation inspector. After retirement he was a self-employed mechanic at his home in Lincoln.
He was born May 24, 1915, at New Holland to Edward and Cynthia Halstead Morris. He married Norma Shull on Oct. 6, 1935, in Lincoln.
He is survived by his wife, of Lincoln; two sons, Ken (and Carole) Morris of Marquette, Mich., and Wayne (and Nancy) Morris of Lincoln; two daughters, Shirley (and Jim) Barry of Lincoln and Kay (and Bob) Bauer of Lincoln; 14 grandchildren; and 15 great-grandchildren.
A sister, Mary Catherine Premo, preceded him in death.
Memorial donations may be made to Home Care of Central Illinois in care of the Logan County Health Department, 109 Third St., Lincoln, IL 62656 and will also be accepted at the funeral home.
Click here to send a note of condolence to the Morris family.
---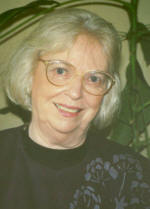 Martha Hargett

Send a link to a friend
LINCOLN -- Martha Louise "Marty" Hargett, 78, of Lincoln died Tuesday, Feb. 14, 2006, at 1:46 p.m. at the Christian Village, with her family by her side.
Visitation was on Thursday at Holland and Barry Funeral Home.
A memorial service was Friday morning at Trinity Episcopal Church.
Dr. Hargett had a long history in art education.
She was born April 14, 1927, in Sheffield, Ala., to A. Paul Freeman and Mildred Sherrod Freeman. She married Dr. Earl Forest Hargett on Nov. 22, 1947, in Florence, Ala. He died July 1, 1971.
She is survived by one son, Forest (and wife Joy Sudderth) Hargett of Warne, N.C.; two daughters, Kendra Hargett-Weiss of Randolph, N.J., and Paula S. (and husband Joe H.) Weeks of Ellensburg, Wash.; eight grandchildren, Dylan, Callie, and Cory Hargett of North Carolina, Lyn and Julie Weiss of New Jersey, Paul J. Weeks of Washington, and Patrick and Michael Kassin of Georgia; and two great-grandchildren, Valen and Sireen Hargett of North Carolina.
She was also preceded in death by her parents; one daughter Suzanne Kassin; and one grandson, William F. Weeks.
She was a member of Trinity Episcopal Church, National Art Education Association, Illinois Art Education Association, International Society for the Study of Art in Education, National Society for the Study of Education, Book Club, American Quilter's Society and Questers. She was a volunteer for the ALMH Auxiliary and a member of the board of The Oasis senior center.
She graduated from the University of Tennessee with a bachelor's degree in 1969. In 1970 she graduated from Valdosta State University with a master's degree in education, and she received her doctorate in education from Illinois State in 1981. While still attending school she received the honor of being named in the World's Who's Who of Women in Education Publication in 1978 and the International Who's Who in Education in 1980.
Marty had a colorful spirit and exhibited that in the beautiful treasures that she created, wore, displayed and taught.
Click here to send a note of condolence to the Hargett family.
---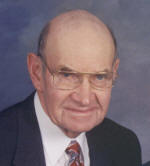 Herbert Rogers

Send a link to a friend
EMDEN -- Herbert J. "Herb" Rogers, 88, of Emden went home to be with the Lord at 11:05 p.m. Sunday, Feb. 12, 2006, from the Christian Village in Lincoln.
His funeral was Friday morning at Bennett Funeral Home, 620 Pulaski St. in Lincoln, with the Rev. Casey Tygrett officiating. Visitation was on Thursday at the funeral home.
Burial is in Bethel Cemetery.
Mr. Rogers was a full-time farmer on the family farm at Emden and also found time for many other activities.
He was born July 3, 1917, at Delavan to Jonathan Oscar and Pansy Pearl Smallwood Rogers. He married Nelda May Harms on Sept. 14, 1945, in Emden.
He is survived by his wife, of Emden; two sons, Mark Rogers of Emden and Matthew (and wife Kimberly) Rogers of Woodridge; one sister, Mary Glen Schilling of Mount Pulaski; a brother-in-law, Roy O. Schilling of Decatur; seven grandchildren; and one great-grandchild.
He was preceded in death by one brother, Wayne Rogers; one sister, Rachel Schilling; and one daughter, Melody Hufnagel.
He was an active member of Emden Christian Church, where he served on the church board and as an elder and trustee. He was a trustee for Lincoln Christian College for many years, served on the board of Christian Homes and on the steering committee for the Christian Village, and was on the Camp Griesheim board and the board for the Central Illinois Evangelistic Association. He served as president of the Hartsburg-Emden school board. He was a member of the Illinois Guernsey Cattle Club and the Logan County Farm Bureau.
Even in his busiest times, he always made time for his family. He leaves behind a legacy of hard work, dedication and Christian beliefs that is evident in the lives of his family and friends.
Memorial donations may be made to Lincoln Christian College, the Christian Village, Wayne J. Schall Hospice or Emden Christian Church and will be accepted at the funeral home.
Click here to send a note of condolence to the Rogers family.