Fitness counteracts cognitive decline from hormone-replacement therapy
Send a link to a friend
[FEB. 18, 2006] CHAMPAIGN -- Women pondering hormone-replacement therapy also should consider regular exercise. A new study at the University of Illinois at Urbana-Champaign suggests that being physically fit offsets cognitive declines attributed to long-term therapy.
"This study not only tells us that there is a benefit to being highly fit, it pinpoints where in the brain it matters for postmenopausal women who have been using the two strategies," said lead author Kirk I. Erickson, a postdoctoral researcher at the Beckman Institute for Advanced Science and Technology at the University of Illinois.

The study appeared online in January in advance of regular publication in the journal Neurobiology of Aging. By using magnetic resonance imaging and voxel-based morphometry, researchers documented the combined effects on specific areas of the brain, based on fitness of short- and long-term users of hormone therapy.

Researchers also looked at how well 54 postmenopausal women performed on a computerized version of the Wisconsin Card Sort Test, in which constantly changing rules challenge memory, inhibition and task-switching abilities known as executive functions. The women were divided into groups based on use or non-use and duration of hormone therapy and existing fitness levels.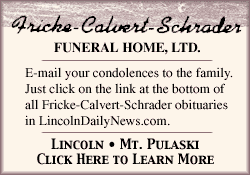 "We found that higher fitness levels enhance the effects of shorter durations of hormone treatment and offset the declines associated with long-term use," said Arthur F. Kramer, a Beckman researcher and psychology professor. "It may be that a combination of HRT and exercise boosts both cognition and brain structure of older women."
Participants ranged in age from 58 to 80, with a mean age of 70. Hormone status and duration of use were assessed based on their self-reports, and aerobic fitness was measured by monitoring respiration, heart rate and blood pressure during a treadmill test.
Magnetic resonance images of the participants' brains were taken, segmented into 3-D maps and analyzed by voxel-based morphometry, which allows for high spatial resolution of the volume of gray and white matter. The women also were screened for duration of hormone use, aerobic fitness levels, age, education, socioeconomic status, age at menopause and for dementia.
Voxel-based morphometry analysis revealed that four regions of gray matter -- left and right prefrontal cortex, left parahippocampal gyrus, and left subgenual cortex -- varied with duration of hormone treatment. Longer hormone usage resulted in significantly less tissue volume in these areas. However, higher fitness scores were tied to greater tissue volume.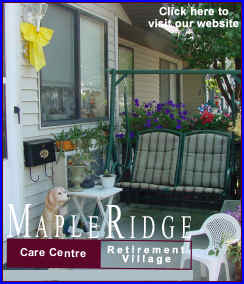 While there were no significant effects of the interaction of hormone duration and fitness on white matter in general, higher fitness levels were tied to greater prefrontal white matter regions and in the genu of the corpus callosum, a key area that interconnects frontal areas of the brain.
"Critically, the tissue volume measures in all four gray matter regions revealed that high fitness levels were associated with a more modest decline in regional brain volume than low fitness levels with increasing durations of hormone therapy," the researchers wrote. "High fitness levels also were associated with a significant sparing of the neural tissue of women not receiving hormone replacement therapy."
Durations of therapy of less than 10 years showed enhanced tissue volume compared with all other groups, and the decline in tissue volume began only after 11 to 15 years of hormone-replacement therapy.
Erickson and Kramer noted that their findings in women were in line with previous animal studies that have found that estrogen and fitness have similar mechanisms in the brain. Estrogen and fitness both stimulate brain-derived neurotropic factor, a molecule tied to the production of capillaries, plasticity and neurons.
These preliminary findings are based on only a small sampling of women and need to be considered in a much broader clinical setting, Kramer said. However, the findings mirror similar studies in his lab that are continuing to show the benefits of physical fitness in older people.
Co-authors with Erickson and Kramer were Stanley J. Colcombe, a research scientist at the Beckman Institute; Paige E. Scalf, a postdoctoral researcher in Kramer's lab; Edward McAuley, a Beckman researcher and professor of kinesiology and psychology; McAuley's former doctoral student Steriani Elavsky; and Donna L. Korol, professor of psychology.
The research was funded by the National Institute on Aging and the Institute for the Study of Aging.
[News release from University of Illinois at Urbana-Champaign]