First official Eagle Day in Illinois celebrated

Send a link to a friend
Illinoisans privileged with more visiting eagles than any other state in the continental United States
[JAN. 30, 2006] CHICAGO -- On Saturday, Lt. Gov. Pat Quinn joined Deshka, an 8-year-old bald eagle, to celebrate Illinois' first official Eagle Day. Quinn encouraged citizens to take advantage of a prime opportunity provided during the next few weeks to witness the largest population of wintering bald eagles in the continental United States as they roost in Illinois.
"The American bald eagle, designated as national emblem of the United States on June 20, 1782, and placed on the Great Seal of the state of Illinois in December 1818, is the living symbol of our nation's freedoms, spirit and strength," said Quinn. "Eagle Day is an opportunity for Illinois residents to celebrate these magnificent birds who, despite facing extinction only a few years ago due to pesticides, have made a stunning comeback."

Quinn was joined by Rep. John Fritchey, D-Chicago; Roger Shamley of the Chicago Audubon Society; Laurene van Klan from the Peggy Notebaert Nature Museum; Doug Stotz from the Field Museum of Natural History; and George and Bernie Richter, Deshka's handlers.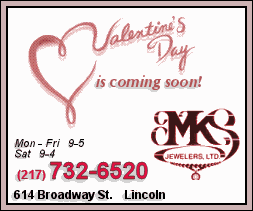 Historically, the fourth Saturday of every January is among the most active weekends for eagle viewing -- a fact that led Illinois lawmakers to adopt a resolution in May 2005 officially designating the fourth Saturday in January as Eagle Day in Illinois. The legislation, sponsored by Fritchey and Sen. John Sullivan, reminds families, school children and eagle enthusiasts to enjoy Illinois' many eagle-related tourism opportunities.
"Why spend your money traveling to Wisconsin or Michigan when Illinois is home to the largest population of wintering bald eagles?" asked Quinn. "Our state can continue to reap massive benefits of nature-based tourism dollars."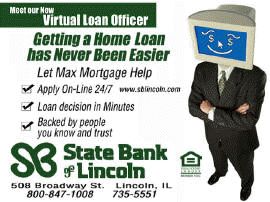 Eagle watching is a thriving form of state tourism in at least 27 Illinois counties and a fulfilling hobby for the more than 2 million wildlife watchers from Illinois who are thrilled to see so many eagles so close to home. The Illinois eagle population is growing, as thousands of these magnificent birds make Illinois their winter home before heading north to the upper Midwest and Canada for spring nesting.
"For those who want to begin a family tradition of winter eagle-watching this year, there are many options to explore," said Quinn, who listed several events: Bald Eagle Trolley Tours at Starved Rock, continuing until the end of February; Eagle Watch Clock Tower Tours in Rock Island, continuing through Feb. 19; and the Eagle Meet and Greet in Alton.
Quinn has also led the effort to protect the habitat of Illinois' bald eagles, particularly those eagles that faced a developer's bulldozer on Plum Island near Starved Rock, just 85 miles from Chicago's Loop. Quinn joined with concerned citizens who helped save Plum Island from development, and the land is still available for eagles and their fans.
Eagle supporters can learn more about upcoming eagle-watching events by visiting www.SaveOurEagles.org.
[News release from the Illinois Information
Service]