A statement from John Freese, governing board president, said: "On behalf of the governing board of the Illinois Symphony Orchestra, it is my great pleasure to announce that Karen Lynne Deal has signed her third contract with the Illinois Symphony to serve as its music director. During the six seasons that Karen has served as our conductor, the Illinois Symphony has grown in stature and reputation, not only within the communities of Springfield and Bloomington-Normal, but nationally as well. We look forward to our continuing relationship with Karen with great anticipation and excitement -- the best is yet to come!"

Maestra Karen Lynne Deal
photo by Terry Farmer
Beginning her seventh season with the Illinois Symphony Orchestra, Ms. Deal has already won the Illinois Humanities Council's Studs Terkel Award for her service in education and outreach, the Illinois Council of Orchestra's Community Service Award, the Springfield Art's Council's Mayor's Award for Individual Artist of the Year, and the Illinois Council of Orchestra's award for "meritorious service in outstanding programming."
She is a favorite guest speaker and advocate for the arts wherever she goes and is often called upon to present lectures on leadership and diversity inclusion for academic and civic groups.
As music director for the Illinois Symphony, she has created new opportunities for people of all ages to come to know and enjoy orchestral music. Known for a "focused energy that gives her technique strength and precision" and an "exuberant, polished style," she is an enthusiastic audience-builder with a fresh approach to classical music-making, through innovative programming, outdoor public concerts, community speaking engagements and special appearances at area schools.
As associate conductor of the Nashville Symphony in Tennessee from 1992 to 2000, she made a true impact on the public at large, winning widespread praise for enhancing the symphony's role in the community through innovative education programs and outreach initiatives to minority audiences. She also served as music director and conductor of the Nashville Ballet from 1992 to 2000 and has been a frequent guest conductor with the Nashville Opera Association since 1992. Before moving to Nashville, she spent six years as associate conductor of the Annapolis Symphony Orchestra in Maryland, and was founding music director of the Sinfonia Concertante, a professional chamber orchestra noted for its commitment to living composers.
She made her European debut in Vienna, Austria, with the Pro Arte Orchestra in 1984 while attending postgraduate school at the Hochschule Fur Musik und Darnstellende Kunst. She also assisted at the Frankfurt State Opera before returning to the United States to pursue doctoral studies at The Peabody Conservatory of Music in Baltimore, Md.
She has received conducting scholarships at both the Aspen and Tanglewood music festivals. In 1989 she won the National Repertory Orchestra Biennial Conducting Competition.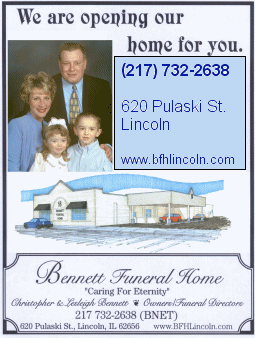 Her public image is wide-ranging, from appearances on the PBS "Nova" science series to the 1997 "Coolest People" award by Nashville Life magazine. She has received citations of appreciation from the mayor of Nashville, in "recognition of her years of leadership as creator, conductor and coordinator of 'Let Freedom Ring,' an annual musical tribute to Dr. Martin Luther King Jr."; from the Nashville Public Schools Board of Education, for her "curriculum-based performances … expanding children's knowledge of music, using a musical format to teach history, social studies, language arts and visual arts"; and from the Council of the Metropolitan Government of Nashville, for her "passionate approach to educating her young audiences" and "creating the next generation of symphony audiences and arts advocates."
In Springfield she is a regular guest speaker for the Animal Protective League, Leadership Springfield, Illinois Women in Leadership, Springfield Zoo and various other nonprofit organizations.
Recent guest conducting engagements have included the Springfield (Mo.) Symphony Orchestra, Nashville Symphony, New Mexico Symphony Orchestra, Waterloo/Cedar Falls (Iowa), Tulsa, Tucson, Sacramento, Richmond, Westmoreland, Brevard and Bremerton symphony orchestras, as well as the Kansas City Camerata.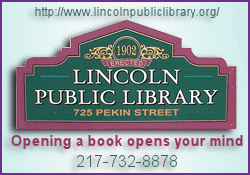 At home with a wide variety of styles and concert formats, she has conducted for such prominent soloists as Itzhak Perlman, James Galway and William Warfield, as well as popular artists Peter, Paul and Mary; Chet Atkins; Kathy Mattea; and Mercedes Ellington.
In the summer of 2002 she returned to guest conduct the National Repertory Orchestra in Breckenridge, Colo., in the Colorado premiere of Chicago composer Stacy Garrop's "Thunderwalker." The summer of 2003 took her to Mexico City, where she guest conducted the Orquesta del Nuevo Mundo in the concert premiere of "Mujeres e Musicas," featuring Mexican premieres by female composers, including works by Clara Schumann, Fanny Mendelssohn, Maria Grever and Maria Martinez.
During the 2006-2007 season, she will guest conduct the Westmoreland Symphony Orchestra in Greensburg, Pa., as well as the Reading Symphony Orchestra, also in Pennsylvania.
The 2006-2007 Illinois Symphony Orchestra season will kick off with "Fanfare for the New Season" on Sept. 23 at Sangamon Auditorium and on Sept. 24 at the Bloomington Center for the Performing Arts. This season-opening concert will feature pianist Awadagin Pratt and the world premiere of "Fanfare for the Common Good" by Mario Pelusi of Bloomington.
Subscriptions to the 2006-2007 season are available for $32 to $260. Tickets can be purchased by calling Sangamon Auditorium, (217) 206-6160; Bloomington Center for the Performing Arts, (309) 434-2777; or by visiting www.ilsymphony.org.
The Illinois Symphony Orchestra will perform at the state fair on Aug. 14.
[Illinois Symphony Orchestra news release]