First lady Patti Blagojevich announces July selections for Children's Reading Club
Send a link to a friend
Beverly Cleary's 'The Growing-up Feet' and 'Henry Huggins'
[JULY 20, 2006] CHICAGO -- First lady Patti Blagojevich announced on Monday the July selections for her Children's Reading Club: Beverly Cleary's "The Growing-up Feet" and "Henry Huggins." The Children's Reading Club, a recommended reading list made up of books the first lady and her daughters enjoy at home, encourages parents to read with their children and engage in early development of reading skills.
"Children need constant encouragement from their parents as they develop their reading and listening skills," Mrs. Blagojevich said. "Reading with your children not only provides quality time with your family, but also creates a strong foundation for your children's education. I hope that families will enjoy Beverly Cleary's stories as much as I have with my own girls."

Twins Jimmy and Jane in "The Growing-up Feet" look forward to buying new shoes for their growing feet, only to learn from funny Mr. Markle that they aren't ready for bigger shoes. Luckily, Mr. Markle presents Jimmy and Jane with a surprise that will "grow up" with them -- something that will amaze everyone.

In "Henry Huggins," a little boy's wish for a change in his uneventful life comes true when he meets an ice cream-loving and trouble-making stray dog named Ribsy. Before Henry can reach home with Ribsy, he has to overcome one exciting adventure after another.

The first lady launched the Children's Reading Club literacy initiative in March of 2005 and has selected books such as "Charlotte's Web," "Harriet the Spy" and "Number the Stars" for the recommended list. Each month's book selection is featured on the first lady's website, http://www.illinois.gov/firstlady.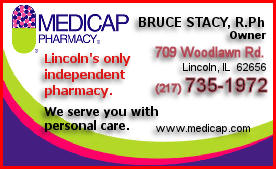 The first lady hopes the recommended list will enable parents to find books the whole family can enjoy. The Children's Reading Club applies to all children but specifically targets children between the ages of 7 and 12. In conjunction with the passage of the Preschool for All program, the first lady has added new selections to her reading club, to encourage parents of younger readers to engage in early development of reading skills.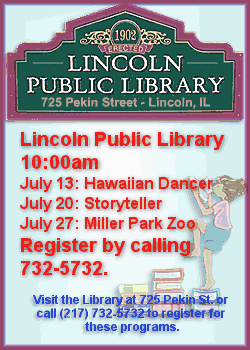 The governor's Preschool for All plan guarantees that nearly 190,000 children in Illinois will have the chance to attend preschool. Studies have shown that students who attend preschool are more likely to graduate from high school, less likely to need special education and less likely to be arrested for committing violent crimes.
As first lady, Patricia Blagojevich has worked tirelessly to promote initiatives that help Illinois families bring up happy, healthy and successful children. In addition to her work with children's literacy, the first lady spearheaded the Illinois Pediatric Vision Awareness Initiative, the first state-sponsored campaign in the U.S. to specifically target amblyopia, or "lazy eye," in children. Mrs. Blagojevich has also brought attention to Healthy Families Illinois, a program that helps prevent child abuse by supporting high-risk parents. In addition, she has promoted the Prevention Development Resource Project, a partnership between the Illinois Department of Children and Family Services and Prevent Child Abuse Illinois, and the governor's landmark All Kids plan, which makes Illinois the only state in the nation to provide affordable, comprehensive health insurance for every uninsured child in the state.
[News release from the governor's office]