An exciting lineup is planned. The U.S. Army Green Beret Jump Team will launch the festivities each day. Other featured performers will include Team Aerostars USA, a precision three-ship flight demonstration team; the show's first female performer, Mary Dilda, who flies an SNJ-6 known as the Two of Hearts; and the Untied team will stun the crowd with a plane-to-helicopter in-flight transfer. The members of the Untied team are John Mohr and Otto the helicopter, and each will also perform solo acts during the show. Otto is one of the top family attractions on the air show circuit. Also performing will be Paul "Hot Rod" Stender in his jet-powered truck and jet-powered port-o-john. But that's not all. Kerry Tidmore will be performing in the Tids Extra 200, and Clyde Zellers will join the show again, this time flying a T-28 Trojan. An A-10 Thunderbolt demonstration will round out the air performances, and a B-2 stealth bomber will daze the crowd on Saturday only with a fly-by.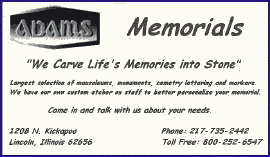 Static displays have been requested for an extensive lineup. They include CH-53 Stallion, Yakovlev YAK 52, Aero L-39 Albatros, E2 C Hawkeye, T-6, C-17 Globemaster, C-5 Galaxy, F-16 Viper, A-10 Thunderbolt, Nanchang CJ-6, SNJ-5, 727-200 Fed Ex, O-2 Bird Dog, C-130 Hercules, AV-8B Harrier, T-2 Buckeye, T-37 Tweet, CH-53 Stallion, AH-64 Apache, CH-47 Chinook, UH-60 Blackhawk, EA-6B Prowler, KC-10 Extender, KC-135 Stratotanker, F-15 Eagle, F-18 Hornet, NASA T-38 Talon and T-6A Texan II. To see which displays have been confirmed for this year's show, visit www.prairieair.org.
In addition to the static displays, there will be a broad range of ground attractions. They include the Orange County Chopper's Cat custom motorcycle, monster truck rides, helicopter rides, airplane rides for kids 6-16, go-karts by Maroon Kart Systems, Navy simulator, aviation education display, hot-air balloon rides (weather permitting), FedEx and Air Force NASCARs, passport program by the Junior League of Peoria, Peoria Chiefs display, kids' attraction area by Fun on the Run, Challenger NASA display, trampoline, and recruiter displays.

Adult ticket prices are $10 in advance, $12 at the gate. Tickets for children ages 6-12 are $6 in advance, $8 at the gate; and children 5 and under are admitted free. A family pack for $30 is also available, with two adult tickets and two children's tickets. Spectators can get treated like VIPs with the purchase of flight deck tickets for $35 each, which includes a front row seat to the show, food and beverages.
Tickets are available online at www.prairieair.org or at various outlets throughout the Peoria and Bloomington areas. Ticket purchasing locations include eight Busey Bank locations, five Papa Murphy Pizza locations, The Shoppes at Grand Prairie, Peoria Airport Gift Shop, three Schnucks food store locations and six Regions Bank locations. Visit the website for specific addresses.
By purchasing your ticket online this year, each ticket holder will be entered to win a "chance of a lifetime," a ride with a River City Air Expo 2006 performer. Visit www.prairieair.org for more details on this unique opportunity.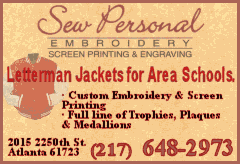 Prairie Air Show also proudly announces the addition of a beneficiary this year. The Children's Hospital of Illinois has been added to the list of recipients of funds raised by the air show. The other organizations that benefit are the Challenger Learning Center at the Prairie Aviation Museum and the Junior League of Peoria and its Peoria PlayHouse. The Challenger Learning Center is located in Bloomington but serves all towns within a 60-mile radius, including Peoria and the surrounding areas.
Prairie Air Show is a not-for-profit organization and is classified as a 501(c)(3). Visit www.prairieair.org for more information and to buy advance tickets, or call the air show office at (309) 697-6757 or (309) 661-6546 for more information.
[Prairie Air Show news release]