Cardinals blazing a red-hot trail...
...as they have the best record in the National League (second only to Detroit's mark in the majors) in a somewhat surprising fashion. I say "surprising" because they lost a lot of talent from last year's ballclub. Starting pitchers like Suppan, Marquis and Mulder have been somewhat up and down. And staff ace Chris Carpenter is on the disabled list. The Birds have used a platoon of Aaron Miles and Hector Luna at second base, and the outfield has been a potpourri of players not destined to become household names. On top of that are two catchers who are not hitting .200. Those are not the makings of a division-leading club. But as this is written, the Cardinals find themselves in first place by an unfathomable five games. And if you really want to be surprised, did you know that the Cardinals have won nine straight series at new Busch Stadium? Not too bad.
Is everybody now officially on the Albert Pujols bandwagon?
Everybody acts as if they just discovered gold, sliced bread or some kind of a vaccination shot. They seem to be amazed that Pujols has slugged 25 homers and 65 RBIs. As they admire his record-setting pace on these numbers, I have one question for all of them: Where have you been the last stinkin' five years?! Albert is simply being Albert. IF you didn't notice long before now, that's your problem. The astute baseball fan was well aware of Albert a few years ago and would already tell you that the only truly amazing thing is that pitchers and managers are STILL pitching to him. As we go around the league a second and third time, I expect that to come to a screeching halt.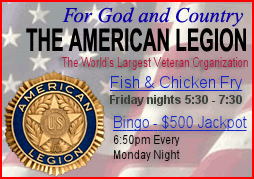 It will be up to guys like Scott Rolen, Jim Edmonds (IF he can get and stay healthy) and others to punish teams for giving Pujols the free pass. That, as much as anything, will determine how good the Redbirds will be offensively. Their pitching will have to improve to make the postseason and beyond... I mean it's been good enough to get them this far, but I don't think it's postseason-ready.
Indy 500 goes to Sam Hornish Jr.
...and had some wild stuff down the stretch. People making pit stops at the exact right time or the exact wrong time and making decisions on tires and how far to go on fuel, etc. It was just wild. So wild, in fact, that a 19-year-old rookie came within a whisker of winning the storied event. Young Marco Andretti appeared to be ticketed for the checkered flag, but the wily veteran dashed around him just in front of the bricks to take home the trophy.
Lots of Danica Patrick doubters out there pointed to another lost trophy. I, on the other hand, will point to another top 10 finish. There were a lot of guys light years away from that... so you tell me!
NASCAR and Lincoln Speedway racing
...are both under way. I have spent so much time going to weddings and graduations that I have no report to give on any of the action. Maybe Laz and Rick can write something up, send it to the LDN editor, and maybe she'll find some room for it!
Orange never fades... not even in summer...
I mean we're like over five months away from the tip of the Illini basketball season, and fans are acting like it's just around the corner. I can't say that I blame them. If I were king, basketball season would never end. For many fans of the Orange Invasion, the season NEVER does end. In the offseason they are on every possible recruit that has ever even glanced towards Chambana.
I will state for the record once again that I don't care who the Illini recruit. I have enough confidence in Bruce Weber and his staff to make up for all of Illini Nation. They will take the kids we have and mold them into a competitive bunch. Heck, Greg Taylor might even be right -- this next edition of the Illini might not only surprise people, they might shock 'em -- and let me just say I'm certainly in favor of that.
I know ISU has lost some players, but I'm hearing some glowing reports about those juco kids that they recently signed. You might keep your dialing trigger finger handy for the ticket number if some of the kids are on the verge of exploding come MVC time.
And speaking of the MVC... the Bradley Braves' adventure and fun ride may not be over just yet. Coach Jim Les is reportedly recruiting up a storm himself. Maybe Bradley will become a regular force on the MVC scene.
...neither does green...
The Railer camp is pretty quiet. However, I look for them to have some tricks up their sleeves next season. Some have already dismissed them as missing their window of opportunity. Not me. They'll be right in the mix, just like always.
World Cup on the horizon
And as many of you know, soccer is just one of many sports that I don't know too much about. However, I do know how much it means to so many people. I think the USA is seeded or ranked something like No. 6 going into the tournament but drew a tough pool for the preliminary round, as I understand it. It would be pretty exciting to see the Red, White and Blue advance to at least the quarters or maybe the semis before it is all said and done; but that will probably be a much more difficult task that I can even imagine.
U.S. Open coming up as well
And of course that brings back many significant memories for me. One of the last real quality trips my dad and I enjoyed together was when I took him to the 1990 U.S. Open, eventually won by Hale Irwin. I drove up from here in Lincoln and he flew up from Tulsa, and we spent a wonderful weekend in Chicagoland.
This year the field appears to be wide open, as Tiger Woods hasn't even played a competitive round since his father passed away in April. You loyal LDN readers know me too well to count out Tiger at this juncture. He might shake off the rust and win another major anyway.
Others to keep you eye on include, but are not limited to, Phil Mickelson, Ernie Els, Vijay Singh, Ratief Goosen and Fred Funk, just to name a few. As wild and windy as Winged Foot is, the advantage will go to the players who can consistently muster straight shots and stay out of the alfalfa! Goosen, who has struggled of late, might not be a bad choice for this event.
Just as a reminder, I think the PGA Championship will be played at Medinah later this summer. If you can get a ticket to that event, I guarantee you that you won't be disappointed!
French Open
...at Roland Garros is also happening while we speak, and the men are void of U.S. competitors at this point in the proceedings. I do love the clay, and this event is on my list of events I would someday like to attend.
(Oops... I spoke too soon. America's James Blake did come back after a darkness delay and went on to win and advance to the next round. I'd like to see him prove all the experts wrong and go on and win the whole thing!)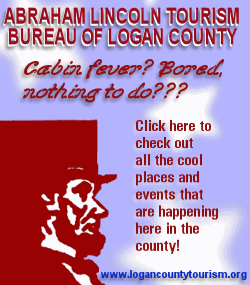 People I dig...
Cat Osterman, the 37-2 pitcher of the Texas Longhorns, as she tries for instant immortality at the Women's College Softball World Series.
John Guzzardo, former mayor of Lincoln, because he's always doing something to help somebody else or to make Lincoln a greater community.
Mario Andretti, former Indy great, now father of kids' racing, because he always wears his feelings on his sleeve.
Andy Roddick, just because he's a great player.
Maria Sharapova, for the same reason. I know I probably shouldn't, but I do.
James Augustine and Dee Brown (man, am I going to miss those guys?), former Illini hoopsters (and all our guys for that manner), just because of the way they are with kids, if nothing else.
Adam Wainwright, relief pitcher for the St. Louis Cardinals, and not just because he hit a home run on the first major league pitch he ever saw. Also, he leads Cardinal relievers with a 1.99 ERA and 17 strikeouts.
John Gall, Memphis Redbirds outfielder. Time is running out on his window of opportunity, but at least he has one fan pulling for him in Lincoln.
Condoleezza Rice, secretary of state, because she seems to be well-prepared, carries herself extremely well, has a great sense of diplomacy and seems to get things done.
The CHIEF.
And speaking of the CHIEF...
I'm probably not qualified to even speak on the matter. Though I'm a semi-educated person and I'm not sure what constitutes an honored symbol being "hostile and abusive." One of my best friends is a judge, and he says it depends on who's making that determination. In the greatest country in the world, mired in education problems, it's simply unfathomable to me that teams' symbols or mascots could emerge as targets for those in favor of a politically correct society.
I have lived a large portion of my life in a culture where the Democratic platform was prominent. I have also lived a great deal of my life where the Republican lifestyle was the culture of choice. But, I must say that I have seldom come across too many people in either circle who want to be ruled by a minority of people who might not be totally informed on a subject. That is what I have both seen and experienced when it comes to the Chief ordeal.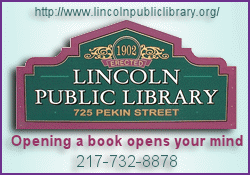 While I probably won't die on the spot the day they declare the Chief dead. And whether his longevity is of eternal value is beside the point to me. Why do the powers that be even consider it worthy of attention, not to mention worthy of the massive amounts of dollars that have already been spent legislating the decision? I just don't get it.
Everything I have read or heard in reports seems to show people on one side of the issue or the other. To me, many have only missed the point. Do the majority of Americans have to step aside every time one group or another is offended by something? There are hundreds of things that I find offensive, but that doesn't mean any of them are going to change. I also don't expect massive nationwide reform every time I am offended by something. That's what seems to differentiate those in favor of a PC world versus those not in favor. Once the PC thing takes root, I believe that there is no end to that kind of thinking.
The U of I hasn't made a final decision as to whether they will appeal the ruling or not.
So, I've made my own ruling. Of course it is not binding for any institution that legislates collegiate athletics or for any university or for any group for that matter. It is simply a very local mandate. As for me and my house... we will honor the Chief. We will continue to display the Chief wherever and whenever we can (so if you want to come over to our house to watch Illini games with the Chief prominently displayed, please be our guests). If we can find athletic gear (probably only available on eBay now) that proudly contains the Chief symbol, we will happily purchase and wear said items to games, in public and especially at all championship events (I look forward to a cold football game when I can offer a freezing PCer shelter under the Chief blanket or hot cocoa from the Chief mug -- I wonder how hostile and abusive he seems then? -- just a question).
When my son continues to ask questions about the Indians of Illinois (which he has done repeatedly since I took him to his first game -- and, by the way, PCers, do you think he would have asked those questions if you changed our name to the Orangemen?), I will strive to continue to do more research to answer his questions that will honor said tribes even more.
No, the confederation of Illini tribes will NOT be forgotten in our home no matter how many PC police or PC people emerge. By the way, my veins flow with a small percentage of Native American blood, and I'm not... offended.
Linda Marini dedication
Just want to say a heartfelt thanks to Linda Marini of the Lincoln Area YMCA as she concludes her time there as the director. I feel she accomplished a lot while among us, and I am grateful for her efforts. Best wishes to her and husband Tom as they move to (are you ready for this?) Lost Nation, Ill. (I guess the PCers haven't discovered that place yet)! Thanks for all your accomplishments among us, and our thoughts and prayers go with you!
Welcome, Sysco
I also want to take this opportunity to welcome the employees of the new Sysco facility out on Lincoln's west side. I had the chance, with some other local business people, to physically go to their new building earlier this week to welcome them in person; and it is truly a very beautiful building. And what an addition to this Logan County community... Kudos to our local leaders for demonstrating the teamwork necessary to attract such a wonderful company. Best wishes, and may God bless a long run for you here in Lincoln!
There are probably dozens of other things I should've written about, but when you're constantly being a hounded by a 5-year-old wondering if Daddy remembered to sign him up for tee ball, swimming lessons and the PGA Tour, you will probably leave a few things out.
At any rate, have a great month, everybody!