KANSAS CITY – With two high profile announcements this week, cancer is making national headlines and Americans are looking for answers. Where do you turn when you've been diagnosed with cancer?

A new cancer resource guide answers that question and helps millions of Americans successfully manage their health.

The April first debut of Patient Resource: A Cancer Treatment and Facilities Guide for Patients and Their Families will make gathering that much needed information and developing survival strategies more streamlined when diagnosed with cancer. The guide will be available in physician"s offices around the country, and is free of charge.

"Many people can live for years with the diagnosis of incurable cancer," says Dr. Charles Balch, Medical Editor of Patient Resource. "But they need to continue searching for the latest treatments and newest updates to be effective in their treatment. Patient Resource is an important resource for this undertaking."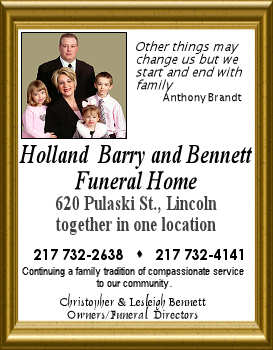 Determining a plan of action to fight the disease can be a daunting task -- whether it's a first-time diagnosis or a recurrence of the disease. Patient Resource provides a wealth of information to help cancer patients and their families make informed decisions and take control of their well being.

"Patient advocacy is a big movement in this country," says Balch. "Patients are advocating on behalf of themselves and for their family members."

Balch says Baby Boomers, in particular, are proactive and will insist on being educated about their disease and treatment options. Patient Resource will be critical to this new mindset.

"Cancer is a life-threatening disease which requires a completely different approach than a chronic illness," says Linette Atwood, founder and publisher of Patient Resource and a breast cancer survivor. "The treatment you choose in the beginning can determine your success for long-term survival."

Atwood knows the life-saving potential of such a guide. She is especially passionate about urging newly diagnosed cancer patients to choose their initial treatment carefully – and not to blindly follow the first medical advice they receive. Atwood draws from personal experience with her husband, who she believes was not well-informed from the start.

[to top of second column]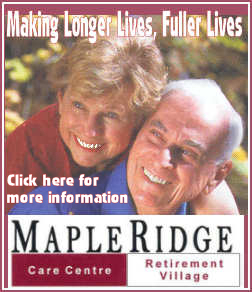 Considered by many as the only patient-friendly comprehensive cancer information guide available, Patient Resource will provide patients and their families with the most vital aspects of cancer treatment, including:
The importance of choosing the correct initial treatment

How to find the best treatment facilities in the United States

How to locate the top specialists for individual types of cancer

The importance of getting a second and even a third opinion

How to locate and participate in clinical drug trials

How to manage financial issues, including the insurance maze

Inspiring cancer survivor stories that offer insight, encouragement and hope
With over 1,400 cancer treatment facilities in the United States, Patient Resource lists them with contact information for each, including phone numbers, city, state and Web sites. This cross- reference allows patients and their families to focus their search specific to their own cancer type and region, thus saving valuable time. The guide will also explain the differences between National Cancer Institute (NCI) and American College of Surgeons (ACS) designated cancer centers.

Atwood sees her new publication as her true calling.

"No one wants to hear the words, 'You"ve got cancer,'" she states emphatically. "But I survived it and learned a great deal in the process. Combining my own cancer journey with my career in publishing allows me to share that information with millions of others."

The 2007 edition may also be ordered at www.PatientResource.net and at www.Amazon.com.
[Text copied from news release received from Patient Resource Publishing]