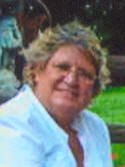 Charlene Young

Send a link to a friend
[April 11, 2007] Charlene S. Young, 59, Lincoln died Tuesday, April 10, 2007, at 12:48 p.m. at her home.
Visitation will be from 2 to 6 p.m. Thursday at Fricke-Calvert-Schrader Funeral Home in Lincoln and from 1 to 3 p.m. Saturday at Anderson Funeral Home, 427 E. Main St. in Hoopeston.
Her funeral will be at 3 p.m. Saturday at the funeral home in Hoopeston, with Chaplain Henry Johnson officiating.

Burial will be in Floral Hill Cemetery in Hoopeston.

Mrs. Young was an educator at Logan Correctional Center.

She was born June 16, 1947, in Danville. She married Oliver Harry Young on Nov. 19, 1966, in Dunnington, Ind.

She is survived by her mother, Dorothy Wagoner of Hoopeston; her father and his wife, Tuck and Helen Compton of Hoopeston; four daughters, Angela (and Paul) Kelnhofer of Wellington, Amy (and Donnie) Davis of Hoopeston, Annette (and Tracy) Welch of Lincoln and Julie Porcheddu (and Carol Libby) of Urbana; two brothers, Stan (and Shirley) Wagoner of Hoopeston and Steve (and Verna) Compton of Hoopeston; three sisters, Linda (and Dale) Atteberry of Lake St. Louis, Mo., Vickie Johnson of Hoopeston and Teresa Lane of Hoopeston; six grandchildren; and one great-grandchild.

She was preceded in death by her husband; a special friend, Rich Howard; and a special father, Joe Wagoner.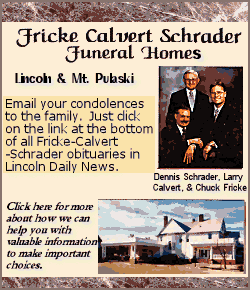 She was a member of the American Legion Auxiliary Post 384 of Hoopeston and an active member of AFSCME Local 2073.
Mrs. Young received the Teacher of the Year award in 2006 at Logan Correctional Center.
She graduated from Hoopeston High School and received her bachelor's degree in education from Eastern Illinois University.
Memorials may be made to the American Cancer Society, Hospice Care of Illinois or the American Legion Auxiliary.
Click here to send a note of condolence to the Young family.