Door-to-door salesmen stole checks and credit cards
Ask to see salesperson's city registration

Send a link to a friend
[April 25, 2007] On April 18 and 19, the Lincoln Police Department responded to the 600 block of Seventh Street and the 100 block of Feldman Drive to investigate three reports of residential burglary. The suspects entered the homes of the victims by posing as door-to-door magazine salesmen. While inside the residences, and unknowingly at the time, the suspects stole checks and credit cards from the victims.
The suspects are described as two young white males, clean-cut and driving a silver car. The suspects were not registered with the city of Lincoln to sell door-to-door. Anyone with similar incidents should contact the Lincoln Police Department.

In the future, if any resident of Lincoln is approached at their residence by anyone selling merchandise, the resident should ask to see proof of registration with the city of Lincoln. If the person selling is not registered with the city of Lincoln or cannot provide proof, please immediately contact the Lincoln Police Department.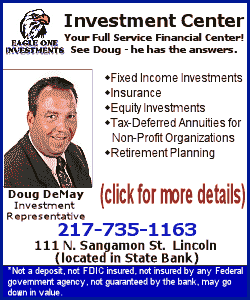 Anyone with any information concerning any crime in the Lincoln and Logan County area is urged to contact Crime Stoppers at 217-732-3000 or online. Your information will be kept confidential and you may remain anonymous.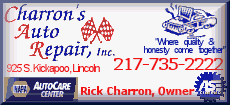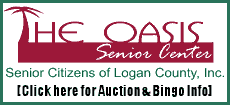 If your information leads to the arrest of the person or people involved, Crime Stoppers will pay you a cash reward up to $1,000.
Crime Stoppers has an answering machine to answer your calls. This is to protect you if you wish to remain anonymous. Your calls cannot be traced with this machine.
You need to let us know how you can be contacted about the incident, or you must watch to see if the subject has been arrested. This is so we can make a payout to you.
[Text from file received from Lincoln Police Department]