Rep. Mitchell, Sen. Brady pleased Clinton tower project is rolling

Send a link to a friend
[FEB. 1, 2007] CLINTON -- State Rep. Bill Mitchell, R-Forsyth, and state Sen. Bill Brady, R-Bloomington, said Wednesday they were gratified that the governor announced a $2 million project for Trinity Structural Towers, a leading structural wind tower manufacturer.
"Senator Brady and I were approached months ago by local Clinton leaders concerned that the project had stalled and asked if we could to anything to help," Mitchell said. "I'm glad we were able to get the ball rolling."

Mitchell said he and Sen. Brady arranged to get city officials, local economic leaders and Richland Community College officials together with officials at the state Department of Commerce and Economic Opportunity and helped all the parties work together to obtain the funding.

"I would like to compliment Clinton and DeWitt County officials for not giving up, for continuing to push forward," Brady said. "We are pleased the state of Illinois could step in and provide some seed investment to make this project work."

Trinity will use the $2 million and another $15 million in private investment to expand its operations by reopening an existing company facility in Clinton and modernizing it. The Clinton facility will make towers capable of providing electricity to as many as 900 to 1,000 average households. The facility is expected to employ 140 full-time personnel within two years.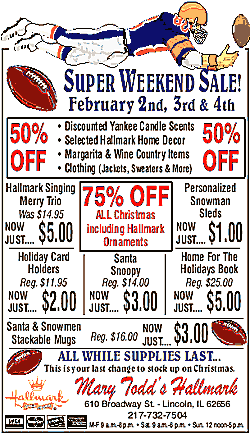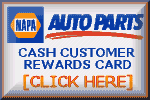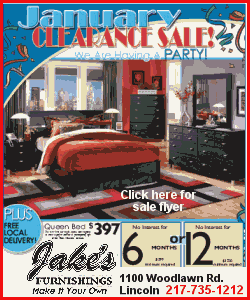 "We all know that the work force in central Illinois is among the best in the world and the region can offer many important benefits. Trinity Structural Towers will bring good jobs to Clinton and the entire area," Mitchell added. "And studies have shown that the new jobs usually have a multiplying effect and create other new jobs in the community."
Brady says the ripple effect could generate hundreds more jobs.
"Typically, base manufacturing jobs create a multiple of three to five times the effect; therefore, these 140 jobs will have an overall impact of anywhere from 420 to 700 throughout the region," Brady said. "This new facility will bring new people into the region, but equally as important, it is also putting people back to work -- people who have been waiting for this plant to return to productivity."
(Text copied from file received from Illinois Senate Republicans)