New city banners could be going up soon

Send a link to a friend
Council approves license agreement with AmerenCilco
[FEB. 7, 2007] Banners announcing the new city website that were to go up around town in December are still waiting to happen. The banners, numbering about 90, were contracted and paid for by local businesses between June and October.
A company that helps cities promote themselves approached the city of Lincoln last spring. CGI Communications would create a streaming video to go on the city's website and then make and hang banners with the city's Web address. They would approach local businesses to sponsor the costs.

The company has a good reputation and has done this all over the nation, Mayor Beth Davis said.

Alderman Wanda Lee Rohlfs summarized the course of events that led to the license agreement from AmerenCilco that sat before aldermen on Monday night.
Sales were completed by October and the banners were to go up in December. Because Christmas banners were up in December, the date was delayed from December to January.

However, in January AmerenCilco notified the city that the city would need to enter into a license agreement for pole use before the banners could go up on their poles.
City attorney Bill Bates said, "I know this is an important project and commitments have already been made." He explained that the city is between a rock and a hard place in taking responsibility to sign the agreement.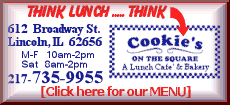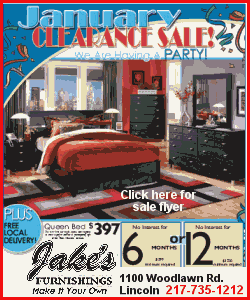 In the agreement with CGI that was signed last June, the city was responsible for identification and attainment of preferred pole sites for proper banner placement.

40 percent of the poles that were identified for use are already equipped with brackets and have been used for years to hang banners with no prior agreements. Bates speculated that Ameren may not have known they were being used.

The agreement provided by AmerenCilco is stringent and makes a lot of requirements on the city. "They have serious and legitimate concerns for liability when they let somebody as a company put something on their poles, particularly when those poles transmit electricity."

The CGI agreement says that they provide trained technicians to hang the banners.

The city liability insurance has been investigated.
Aldermen Benny Huskins and Buzz Busby were opposed to voting on the matter just yet. Busby said they had just gotten the agreement right before the meeting and had not had enough time to look it over and think it through.
The council gave approval 7-2, with Huskins and Busby voting no, for the mayor to sign the agreement Wednesday. Once it is signed it could take two or three weeks for the poles to be ready. Ameren would be sending in people to look at the poles also.