Lincoln Daily News
welcomes letters of appreciation, information and opinion on matters pertaining to the community.
As a community we need to be able to talk openly about matters that affect the quality of our lives. The most effective and least offensive manner to get your point across is to stick to the issue and refrain from commenting on another person's opinion. Letters that deviate from focusing on the issue may be rejected or edited and marked as such.
.
You may also send your letters by e-mail to ldneditor@lincolndailynews.com
or by U.S. postal mail:
Letters to the Editor
Lincoln Daily News
601 Keokuk St.
Lincoln, IL 62656
Letters must include the writer's name, telephone number, and postal address or e-mail address (we will not publish address or phone number information). Lincoln Daily News reserves the right to edit letters to reduce their size or to correct obvious errors. Lincoln Daily News reserves the right to reject any letter for any reason. Lincoln Daily News will publish as many acceptable letters as space allows.
Dear Editor:

State of Illinois government is "headed toward financial implosion." That's the opinion of a well-respected group of Illinois business leaders. Our state owes more than $100 billion, with neither the money in the bank nor any plans on how to pay this staggering bill.

That liability translates to roughly $8,800 owed by every man, woman and child in Illinois.

The biggest part of this crushing debt is the $41 billion we owe for pension benefits for teachers, university faculty and staff, and other state employees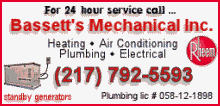 To avert or minimize this financial implosion that could cut funds for our elementary schools, cause universities to raise tuition even higher, threaten our public safety and security of our prisons, we need to take difficult steps today. If we don't, the state's bills will continue to grow.
Just like with your own credit card bills, the longer you wait to pay, the bigger the bill becomes with added interest. But there is a big difference between your family's credit card and the state's borrowing -- you and your family will be stuck with your bills, while Gov. Blagojevich and his allies won't be around to pay the state's bills later. Your children and grandchildren, however, will be.
As the ranking Republican spokesman on the Senate's pension committee, I have battled the administration's actions that have jeopardized our financial security by putting off funding for pensions. The governor's most fiscally irresponsible pension scheme allowed the state to forgo $2.3 billion in payments to the state's pension funds in 2006 and 2007. This pension raid allowed the governor to "live large" with a bigger budget for a couple years, but eventually that bill -- plus lost interest -- will come due.
It's clear that the pension raid that allowed the recent spending spree is coming back to haunt us already, with steep pension funding increases required in each of the next few years. Under the current law, our pension payments grow by more than $600 million from this year to next.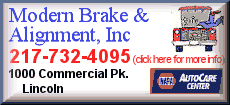 Some would argue that the answer would be to cut our pension benefits for teachers and other state employees. But, it's hardly fair to teachers to force them to pay for the governor's excess spending out of their retirement funds, and the Illinois Constitution won't allow us to cut benefits for people now in our state pension plans.
Fixing the problem will require some difficult decisions, but I believe it can be done. I am introducing legislation to begin to resolve the problem by establishing a new pension plan for all newly hired teachers and state employees.
The new plan would be a "defined contribution" plan, similar to the 401(k) plans offered by many private businesses. This new plan would replace the existing defined benefit plan that guarantees retirees a lifelong annual benefit equal to a certain percentage of their final salary. Under a defined contribution plan, both employees and the state would contribute a set percentage of salary to the employee's account, and the account would be invested at the direction of the employee. Upon retirement, the employee would enjoy the final account balance.
My idea is backed by the Civic Committee of the Commercial Club of Chicago, which is the business group predicting our financial implosion, and I am certain that taxpayers will support this idea as well.
Other legislators and civic leaders may have other ideas to reduce our pension bills, and I am eager to work with them to craft a solution. What we cannot do is simply continue to spend like tomorrow never comes.
Sincerely,
Sen. Bill Brady
State Senator
44th District
(Posted Feb. 8, 2007)