Newsweek editor and best-selling author Jon Meacham to be featured in 'Evening to Remember' interview

Send a link to a friend
[FEB. 9, 2007] SPRINGFIELD -- Jon Meacham, named "one of the most influential editors in the news magazine business" by The New York Times, will be featured in a one-on-one "Evening to Remember" interview Feb. 11 at 7 p.m. in Union Theater at the Abraham Lincoln Presidential Museum. Meacham will be interviewed by Professor Emeritus Marty "Mike" Myron, a published author who has reviewed more than 450 books in the St. Louis Post-Dispatch and 75 other publications.
As editor of Newsweek, Meacham is responsible for all day-to-day editorial operations of Newsweek and Newsweek.com. He has written cover stories on the controversy over Mel Gibson's "The Passion," guns in America, the sexual abuse scandals of the Roman Catholic Church and modern depictions of World War II in Hollywood movies. His cover story on Ronald Reagan, "American Dreamer," was a sweeping and intimate tribute to one of the most popular, yet controversial presidents.

Meacham is also a best-selling author, hitting the New York Times' vaunted best-seller list with both "Franklin and Winston: An Intimate Portrait of an Epic Friendship," which first brought him national acclaim as an author, and his latest book, "American Gospel: God, the Founding Fathers, and the Making of a Nation." USA Today wrote, "In these polarized times, Meacham's book provides an enlightening look at how the founding fathers discovered ways to tame but not extinguish the fires of faith."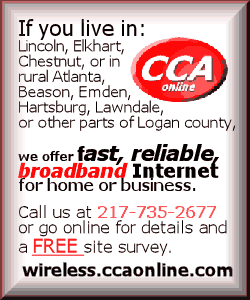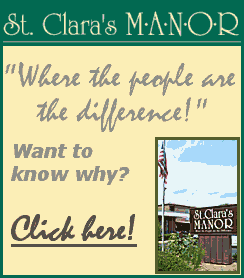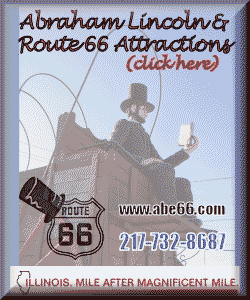 Born and raised in Chattanooga, Tenn., Meacham was imbued at a young age with a deep appreciation for history and current affairs. After graduating summa cum laude from the University of the South, he worked as a reporter for the Chattanooga Times. He soon became an editor of the Washington Monthly and two years later a national affairs writer for Newsweek. In 1998, at the age of 29, he became managing editor, supervising the magazine's coverage of politics, international affairs and breaking news.
An eloquent speaker and a skilled raconteur, Meacham understands important issues and events and how they impact our lives. He is a favorite guest on "Imus in the Morning" and has appeared on such programs as the "Charlie Rose Show," "Today Show," "O'Reilly Factor" and "Colbert Report."
"Evenings to Remember" is a program of the Abraham Lincoln Presidential Library Foundation. The event is free and open to the public, but reservations are required. Call 217-558-8938 or e-mail rsvp@alplm.org to reserve seats.
(Text from Abraham Lincoln Presidential Library and Museum news release received from the Illinois Office of Communication and Information)