"Thousands of people will be coming to Springfield this weekend, many for the first time. This is a great opportunity for people to learn about one of our nation's most important and influential leaders, and to do so right in the community where he lived," the Governor said.

The new temporary exhibit, which will be on display at the Old State Capitol State Historic Site Friday, February 9 from 9 a.m. to 5 p.m.; Saturday, February 10 from 1 p.m. to 5 p.m.; and Monday, February 12 from 11 a.m. to 5 p.m., features original documents and artifacts pertaining to Abraham Lincoln's 1858 U.S. Senate and 1860 Presidential campaigns. The exhibit shows that Lincoln was worried that the news media would misrepresent his intentions, was very conscious of his public image, urged campaign workers to lobby for every single vote, and signed autographs for potential supporters. The items are from the collections of the Abraham Lincoln Presidential Library and Museum. They include:
Lincoln's June 16, 1858 "House Divided" speech delivered in the Old State Capitol, in which he declared "A house divided against itself cannot stand. I believe this government cannot endure, permanently half slave and half free."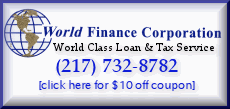 A letter to newspaper editor John L. Scripps about his "House Divided" speech in which Lincoln complains, "I am much mortified that any part of [my speech] should be construed so differently from any thing intended by me."

Lincoln's notes for his September 15, 1858 debate with Stephen A. Douglas in Jonesboro, Illinois.

A note to fellow politician Martin P. Sweet, assuring him that remarks made during the Jonesboro debate intended no disrespect to Sweet: "[B]ut my fear now is, that those villainous reporters Douglas has with him will try to make something out of it."

Writing to a supporter after his 1858 U.S. Senate campaign defeat, Lincoln wrote: "The cause of civil liberty must not be surrendered at the end of one, or even, one hundred defeats."

A bright blue 1860 presidential campaign ribbon worn by Lincoln's Springfield neighbors.

An August 24, 1860 autographed note written for a potential supporter.

A letter to campaign organizer Alexander McClure in which Lincoln urges him to be actively "canvassing" and "counting noses."

A late 1860 photograph of the president-elect that shows he has just started growing a beard.

A confidential letter written as president-elect in which Lincoln tells Congressman William Kellogg, "Entertain no proposition for a compromise in regard to the extension of slavery."

An early printed draft of Lincoln's First Inaugural Address.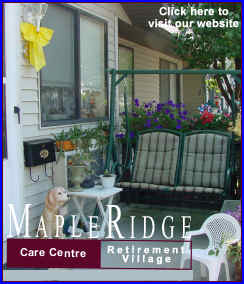 Visitors to Springfield this weekend can also experience the world-class Abraham Lincoln Presidential Museum, which just hosted its one millionth visitor after less than two years of operation. It is open daily from 9 a.m. to 5 p.m. and features the new temporary exhibit, "Tales from the Crypt: A History of the Lincoln Tomb." Admission is $7.50 for adults, $5.50 for senior citizens and $3.50 for children.
The Lincoln-Herndon Law Offices State Historic Site, at the corner of Sixth and Adams in downtown Springfield, is the only surviving structure where Abraham Lincoln maintained working law offices. It is open free of charge Tuesday through Saturday from 9 a.m. to 5 p.m.
The Lincoln Home National Historic Site at 426 S. Seventh is open daily free of charge from 8:30 a.m. to 5 p.m. The Lincoln family lived there from 1844-1861.
The Lincoln Tomb State Historic Site in Springfield's Oak Ridge Cemetery is the final resting place of President and Mrs. Lincoln and three of their four sons. It is open daily free of charge from 9 a.m. to 4 p.m.
The Frank Lloyd Wright-designed Dana-Thomas House at Fourth and Lawrence is the most complete and fully restored of the famed architect's Prairie style dwellings. Abraham Lincoln once owned the plot of land it sits on. Free tours are offered Wednesday through Sunday starting at 9 a.m. with the last tour leaving at 4 p.m.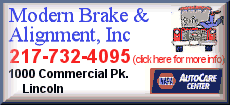 The Vachel Lindsay Home State Historic Site at 603 S. Fifth Street is the birthplace and home of the poet and artist. Before the Lindsays acquired the house, Mary Todd Lincoln's younger sister Anne and her husband, C.M. Clark, lived there. Mary and her husband were frequent visitors. A grand reception was held there for and with the president-elect in attendance the night before he left for Washington, D.C. with Mary and their children to assume his new responsibilities as chief executive during those trying times. The Vachel Lindsay Home is open Tuesday through Saturday from noon to 4 p.m. for free tours.
Lincoln's New Salem State Historic Site is a recreation of the 1830s log village where Abraham Lincoln lived for six years. It is located 20 miles northwest of Springfield along Illinois Route 97 and is open Wednesday through Sunday from 8 a.m. to 4 p.m.
(Text copied from file received from the Illinois Office of Communication and Information)