State human service agency saves more than $1 million annually by reducing dependence on paper forms

Send a link to a friend
Electronic forms also improve staff efficiency and services to IDHS customers
[FEB. 10, 2007] CHICAGO -- The Illinois Department of Human Services is saving at least $100,000 a month in printing costs through the use of electronic "e-forms." E-forms are electronic versions of forms, enabling IDHS to drastically reduce the amount of paper it uses, while at the same time cutting costs for storage and shipping.
"We know that to work smarter and improve service delivery, we have to upgrade our technology," said IDHS Secretary Carol L. Adams, Ph.D. "E-forms are a great step toward reaching these goals, as they are getting staff out from under the mountain of paperwork and enabling them to record and share information with customers, providers, legislators and other staff faster and more accurately than ever before."

An e-form can be filled in and saved by DHS staff on the computer. These forms retain all the information typed by the person completing these forms. The forms can then be printed or e-mailed to other offices.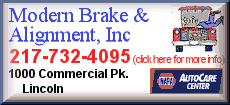 IDHS currently has more than 200 forms published on the Internet.
E-forms make it possible for IDHS to keep forms up to date electronically, rather than have to print out new forms and throw away old, outdated forms. This also ensures that customers will have access to current forms. In the past, if a customer filled out an outdated form, it could result in a delay in much-needed benefits.
"E-forms are helping IDHS reach its goal of ensuring that customers are online and not in line," Adams said.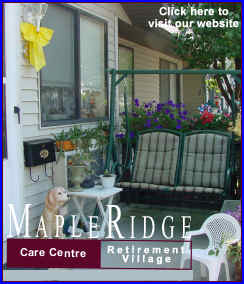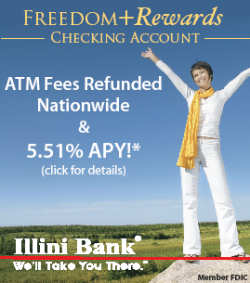 The Smart Forms program, which is used in IDHS local offices by human service caseworkers, is saving each caseworker an average of over one hour a day. These forms auto-populate based on database information stored by IDHS. This saves the caseworker the time of having to manually fill in all information on each form.
IDHS continues to work closely with Illinois Department of Central Management Services, the agency that manages the state's computer networks, on this initiative. CMS procured, licensed and coordinated the installation of the application software that allows all governmental entities in the state to use these electronic forms.
IDHS, the state's largest agency, serves more than 1.5 million people annually with an annual budget of nearly $5 billion. IDHS works to improve the quality of life of thousands of Illinois families. The agency provides an array of comprehensive, coordinated services through community health and prevention programs; services for people with developmental disabilities, mental illness or substance-abuse problems; employment training; and financial support, child care and other family services for low-income families.
(Text from Illinois Department of Human Services news release received from the Illinois Office of Communication and Information)