Internship of a lifetime for automotive technical students

Send a link to a friend
[FEB. 12, 2007] WINONA, Minn. -- Fastenal Company is offering up the internship opportunity of a lifetime this July at the Bobby Hamilton Racing shop, a team in the NASCAR Craftsman Truck Series, in Mount Juliet, Tenn. Two automotive technical students will have the opportunity to work with the BHR crew during the week of July 9-13, preparing the No. 18 truck for its upcoming July 14 race that takes place in Sparta, Ky. The two selected students will also be working with the pit crew during the Sparta race.
What's the criteria to be one of the lucky two, you ask? All applying students must be a minimum of 18 years old and will have graduated between Jan. 1 and June 30 with a technical degree in the automotive trade. The students are required to have passed at least two ASE tests before June 30. Please visit www.ase.com for test dates and registration. Applications will be taken online until April 30 at Fastenalracing.com. The chosen applicants will be notified the first couple of weeks in May.

Fastenal Company, corporately located in Winona, Minn., is a distributor of industrial and construction supplies and is the No. 1 distributor of fasteners nationwide, with over 271,000 different fasteners. Started in 1967 by founder Bob Kierlin, Fastenal has now grown to over 2,000 stores across North America, with 12 distribution centers and a fleet of over 250 company-owned semi-trucks and trailers, straight trucks and sprinter trucks.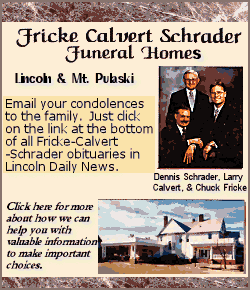 In 2006 Fastenal began its sponsorship of BHR in the NASCAR Craftsman Truck Series with the late Bobby Hamilton Sr. driving the No. 18 truck. NASCAR fan favorite Ken Schrader will be driving the No. 18 truck for the 2007 race season.
(Text from file received from Fastenal)