Gov. Blagojevich urges Department of Labor to keep Family and Medical Leave Act strong

Send a link to a friend
[FEB. 14, 2007] CHICAGO -- Governor Rod R. Blagojevich on Tuesday urged the U.S. Department of Labor not to weaken the Family and Medical Leave Act (FMLA) as the agency revisits facets of the law this month. In a letter to Senior Regulatory Officer Richard M. Brennan at the Department of Labor, Governor Blagojevich advocated for the people who have medical issues or family situations that require they take unpaid leave from work. [To download Adobe Acrobat Reader for the letter, click here.]
"We cannot forget those that work hard at their job and at home caring for their loved ones," said Governor Blagojevich. "These are people that pull double shifts all year long, but sometimes situations arise that take them away from work. It is for the hardworking people of our state and this country that we must keep the Family and Medical Leave Act strong."

At the end of last year, the Department of Labor requested information regarding the FMLA, indicating that they were looking to make changes. After the Department of Labor ends their comment period this Friday, February 16, they will hold public meetings to review the law. In response, special interests representing employers have been lobbying the administration to weaken the FMLA. Governor Blagojevich urged the Department of Labor to keep the existing worker protections intact.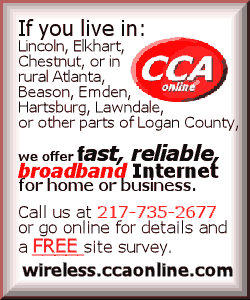 Presently the FMLA allows eligible employees under covered employers to take unpaid leave for a total of 12 workweeks during any 12-month period for reasons such as pregnancy and care of a newborn, care for an family member with a serious health condition, or a person's own serious medical condition. Gov. Blagojevich is opposing efforts by special interests that are attempting to make it even more difficult for workers to take unpaid leave by tightening the restrictions for its use.
Protecting workers' rights is a top priority for Gov. Blagojevich, who has through executive or legislative action made Illinois the most progressive state in the nation when it comes to promoting the welfare of low-income workers. Last year Governor Blagojevich signed a law increasing the minimum wage to $7.50 per hour in July 2007 and to $8.25 an hour by 2010. In addition:
Illinois was the first state in the nation to provide affordable health insurance for all children under the Governor's All Kids program, so hardworking people don't have to worry about what to do when their children get sick. The Governor has also expanded the state's FamilyCare program three times at a time when many states are slashing benefits for the working families and kicking people off Medicaid.

Illinois is the only state in the nation that makes every 3- and 4-year old eligible for preschool. Every parent will be able to give their child the academic jump-start that early childhood education provides.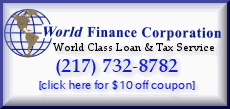 Illinois is now the only state in the nation to feature Open Road Tolling at every plaza in its entire system -- so that working people can get home from work sooner and spend more time with their families.

Illinois introduced a new $200 million program to help working families afford their first homes and move to affordable housing developments near their places of work.

Illinois has protected hundreds of thousands of workers from being stripped of their right to overtime pay by new federal regulations.

Illinois is the most aggressive state in the nation in safeguarding over 300,000 day laborers across the state from abuses at the hands of unlawful day and temporary day labor agencies. The Governor signed legislation giving the Illinois Department of Labor (IDOL) stronger enforcement tools, including stiffer penalties against violators.

Illinois has enacted legislation to broaden picketing rights for labor unions and other workers involved in labor disputes with their employers -- allowing workers to picket, post temporary signs, park vehicles and set up tents on public rights of way without having to acquire a permit.

Illinois is making great strides toward ensuring that women receive equal pay for doing equal work of men.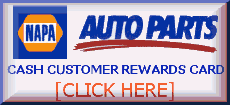 Illinois has strengthened the Prevailing Wage Act by increasing penalties against contractors who unlawfully fail to pay construction workers the wages they have earned.

Illinois has dramatically overhauled its workers' compensation system for the first time in nearly 20 years to increase benefits for workers, reduce costs for businesses and fight fraud.

Illinois is the third state in the nation to enact card check recognition of public employees.

Illinois has improved the structure and funding of the Unemployment Insurance Trust Fund.

Illinois ensures every contractor providing equipment, materials or supplies to the State of Illinois does not use goods produced by children under the age of 12 -- or face stiff penalties.

Illinois has expanded the rights of Illinois workers to join a union -- which has directly benefited thousands of home childcare workers, personal care assistants, graduate students and court reporters.
(Text copied from file received from the Illinois Office of Communication and Information)