"Childhood obesity is one of the fastest growing diseases in America and most common health problem facing children today," Blagojevich said. "The consequences of poor eating habits and inactive lifestyles are troubling -- ranging from diabetes to heart disease. We're taking steps here in Illinois -- like banning junk food from our elementary and middles schools -- to keep our kids healthy."

The University of Baltimore awarded the grades based on the policies states had enacted in the categories of nutrition standards at school, vending machine usage, body mass index measured in school, recess and physical education, and obesity programs and education. In addition to the Governor's ban on junk food in schools and BMI testing, Illinois has participated in the CATCH Program (Coordinated Approach to Child Health) which promotes healthy eating and physical activity in elementary schools. Each of these programs contributed to Illinois' A on the University of Baltimore's Report Card.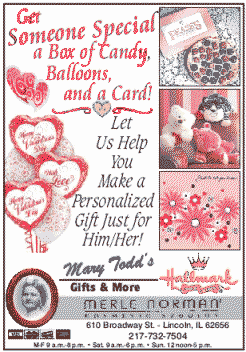 "This has been a great year in terms for our report card because there has been a lot of progress made across the country," said Chief Researcher Dr. Kenneth R. Stanton "This has given us an opportunity to see that the states are serious, and we are able to see if these programs are translating into progress. If we do nothing, we have seen heart disease and diabetes as results of obesity are so much more expensive in human power and in money down the road."
In March 2006, the Illinois State Board of Education adopted the Governor's proposal to ban junk food and soda in Illinois elementary and middle schools. Research shows that healthier students have higher attendance rates, better behavior, and superior test scores. The rules prohibit junk food during the entire school day in elementary and middle schools.
In January 2004, Governor Blagojevich unveiled Illinois' participation in the nationwide CATCH program, a multi-component health intervention program, which builds an alliance of parents, teachers, child nutrition personnel, school staff and community partners to teach children and their families how to be healthy for a lifetime. It is targeted at students in third through fifth grade. The components of the CATCH program include classroom curriculum, food service modifications, physical education improvements and family reinforcement to reduce cardiovascular disease and Type 2 diabetes risk factors in youth.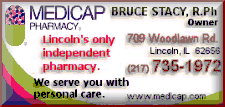 The most recent data indicate that in the United States about 16 percent of children ages 6-19 years are overweight according to the Centers for Disease Control and Prevention. Since the 1970s, the number of overweight children has doubled in the 2- to 5-year-old age group and tripled among school-aged group (6-19 years).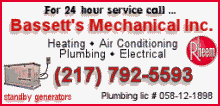 Overweight children may experience health consequences immediately or may face weight-related health problems as adults. Cardiovascular disease, including high cholesterol and high blood pressure, is one risk overweight children may face. Others include asthmas, Type 2 diabetes and sleep apnea.
Gov. Blagojevich has worked to improve the health of Illinois residents by increasing access to health care for working families and encouraging Illinois citizens to lead healthier lives.
In November 2005, Gov. Blagojevich signed the All Kids program into law, making affordable, comprehensive health insurance available to all uninsured children in Illinois. Since taking office in January 2003, Gov. Blagojevich has expanded health care coverage to over 400,000 Illinoisans through programs like FamilyCare and All Kids. The Kaiser Family Foundation has ranked Illinois first in the nation for ensuring parents have access to health care and second-best state in the nation for providing health care to children who need it.

In 2004, Gov. Blagojevich signed legislation calling for the development of a comprehensive statewide plan that recommends strategies to improve the public health system and the health status of Illinois residents. The State Health Improvement Plan (SHIP) was created and circulated in January at hearings in southern, central and northern Illinois. In line with the Governor's commitment to encourage Illinoisan to lead healthier lifestyles, Illinois' first SHIP focuses on obesity, physical activity, alcohol, tobacco, drug abuse and violence as keys to improving the health of state residents. The plan will be sent to the Governor this fall and then forwarded to the General Assembly in January.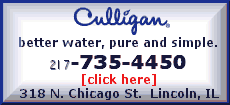 Through the Heart Smart for Women and Heart Smart for Teens programs, the Illinois Department of Public Health has worked to educate women and girls about the risk factors of cardiovascular diseases, promote the importance of a healthy diet and physical activity, and assist in developing a healthier lifestyle.

Gov. Blagojevich has also supported a Coordinated Approach to Child Health (CATCH), a curriculum and physical education program. A follow-up evaluation completed at the end of the 2005 school year shows that moderate to vigorous physical activity in CATCH classes increased by 15 percent and the time students were active during class more than doubled. Approximately 6,000 elementary students are participating in the statewide program.
(Text copied from file received from the Illinois Office of Communication and Information)