Blizzard buries Logan County
Highways closed by stranded vehicles

Send a link to a friend
[FEB. 14, 2007] "Our primary problem is travel," Terry Storer from Logan County Emergency Management Agency said Wednesday at 11:30 a.m. Several roads are still closed due to stranded vehicles that the plows cannot get around yet.
Closed
Route 121 from Mount Pulaski east to the county line

Route 54 between Mount Pulaski and Chestnut

Route 10 east from Lincoln to the county line

Numerous major roads to the north of the county leading to Armington and Minier are closed.
Open
Route 10 west from Lincoln to New Holland has just opened.

Interstate 55 is open with scattered slick spots.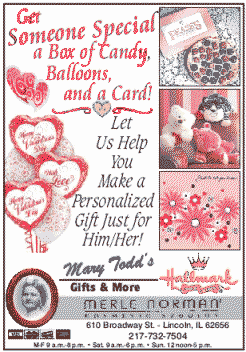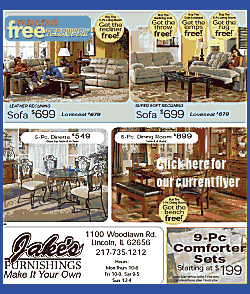 City of Lincoln roads are snow-covered and hazardous. Primary roads are plowed. Secondary roads are drifted with unknown depths of snow.
Area shelters were not activated last night. The hotels saw a few extra guests, Storer said.
Reported snowfall amounts varied from 10 to 15 inches in and around Lincoln. Drifts over roads were reported as high as 8 feet.