Gov. Blagojevich reminds public about new laws in effect as of Jan. 1

Send a link to a friend
New laws will protect seniors and homeowners, strengthen monitoring of sex offenders, help children, and benefit hardworking citizens all around the state
[JAN. 2, 2007] SPRINGFIELD -- Gov. Rod R. Blagojevich promoted a number of important new laws that he signed in 2006 and are in effect as of Jan 1, 2007.
"2006 was a very productive year for state government," Blagojevich said. "We worked hard to pass new laws to help our seniors, children and the hardworking citizens of our state. A number of those new laws … [went] into effect on Monday, so now is the time for the public to learn about new protections and programs we enacted."
House Bill 4121 punishes individuals who falsely claim to be decorated war heroes. The new law creates criminal charges and imposes penalties on individuals falsely representing themselves as recipients of various military honors.

House Bill 4125 helps autistic children get access to new treatments by requiring all state and local insurance plans, as well as private insurance plans offered by many employers, to pay for the treatment of pervasive developmental disorders. It also requires group health benefit plans to provide coverage for 20 additional outpatient visits for speech therapy.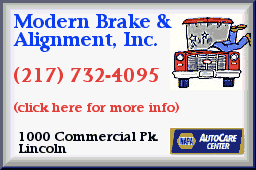 House bills 4222 and 4606 and Senate bills 0859, 2873, 2962 and 3016 give law enforcement agencies more tools to protect Illinois families and communities from sex offenders. The comprehensive package authorizes Global Positioning System monitoring of paroled sexual predators, includes stricter guidelines for sex offenders who are near child care facilities, prohibits custody or visitation by a father of a child who is convicted of sex crimes that resulted in the conception of the child, and requires clarification of disclosure of sex offenses in teacher endorsement or certification.

House Bill 4300 makes it illegal to sell or buy the pure form of dextromethorphan, a drug commonly used in cough syrups such as Triaminic or Robitussin. The legislation will help counter the availability of highly concentrated DXM on the Internet. The level of DXM in prescription and over-the-counter medications is safe in correct doses, but when taken incorrectly it can have hallucinogenic effects similar to PCP and ketamine.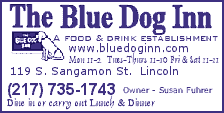 House Bill 4676 helps prevent cases of self-abuse and self-neglect by senior citizens by requiring the Illinois Department on Aging to respond to reports of self-abuse and self-neglect.

House Bill 4986 requires districts that offer a secondary agricultural education program to provide instructional courses approved by the Illinois State Board of Education and requires a state and nationally affiliated FFA chapter to be a part of the curriculum. The legislation also requires hands-on instruction through formal, supervised agricultural experience activities and programs.
House Bill 5284 requires carbon monoxide detectors in homes and apartments that use fossil fuel for heating or cooking. All buildings that use fossil fuel and have sleeping rooms or have an attached garage must have an approved, operating carbon monoxide detector installed within 15 feet of any sleeping area. Homes that have all electric appliances and do not have a fireplace or an attached garage will be exempt from the requirements.
Senate Bill 1001 creates the Illinois African-American HIV/AIDS Response Fund to address the disproportionate rate of HIV/AIDS in the African-American community. The fund will be used for HIV/AIDS prevention efforts and to establish a system for delivering HIV/AIDS services to reduce transmission among African-Americans. The approved budget for fiscal 2007 includes $3 million for the fund.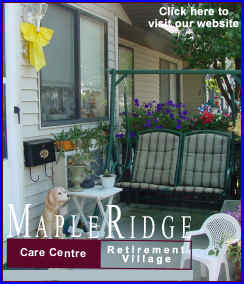 Senate Bill 2865 makes Illinois' railroad crossings safer by giving local governments the ability to use photo enforcement at rail crossings to crack down on drivers who go around lowered crossing gates. The legislation comes in response to an accident during Thanksgiving eve in 2005, when a Metra express train crashed into several cars trapped in rush-hour traffic at the Grand Avenue railroad crossing in Elmwood Park, injuring 16 people.

Senate Bill 2885 helps make sure that Illinois working families, seniors and people with disabilities continue having access to affordable housing through the coordination of state government resources. Specifically, the legislation will encourage businesses to locate closer to public transportation and to the areas where their work force lives.

Senate Bill 3086 requires clear and convincing evidence that private land is necessary for a public use before it can be seized. The new law also requires governments to reimburse property owners for relocation expenses and, in some cases, legal fees. Additionally, the new legislation allows trial courts to reset the valuation date of the property if the trial begins more than two years after the filing. Currently, Illinois law only requires "just compensation" for property owners, which is the fair market value of the property plus any damage to associated property not taken through eminent domain.
[News release from the governor's office]