Lincoln Daily News
welcomes letters of appreciation, information and opinion on matters pertaining to the community.
As a community we need to be able to talk openly about matters that affect the quality of our lives. The most effective and least offensive manner to get your point across is to stick to the issue and refrain from commenting on another person's opinion. Letters that deviate from focusing on the issue may be rejected or edited and marked as such.
.
You may also send your letters by e-mail to ldneditor@lincolndailynews.com
or by U.S. postal mail:
Letters to the Editor
Lincoln Daily News
601 Keokuk St.
Lincoln, IL 62656
Letters must include the writer's name, telephone number, and postal address or e-mail address (we will not publish address or phone number information). Lincoln Daily News reserves the right to edit letters to reduce their size or to correct obvious errors. Lincoln Daily News reserves the right to reject any letter for any reason. Lincoln Daily News will publish as many acceptable letters as space allows.
To the editor:

Lincoln woman's donation offers relief to those suffering from traumatic brain injuries, ADHD, autism, cerebral palsy and other neurodevelopmental disorders.

On behalf of the community and myself, I would like to publicly thank Mrs. Linda Schneider of Lincoln for donating a hyperbaric oxygen therapy chamber to my medical practice. When she informed me of her intention, I was overcome with emotion. I just couldn't believe it, but she smiled and hugged me and said, "We are all in this together."

Long known by family and friends for her selflessness and generosity, Mrs. Schneider has had the foresight and vision to provide this innovative treatment modality, which will benefit many children struggling to attain a normal life that so many of us take for granted. This magnanimous gift will allow state-of-the-art treatment of children and adults suffering from autism, attention deficit disorder and other neurological conditions. To my knowledge this is the only easily accessible mild HBOT chamber available to the public in the Springfield area.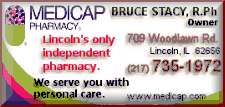 Traditionally used in medicine for the treatment of burn patients and deep wound infections, HBOT has more recently been used by pioneering neurologists and sports medicine doctors for brain injuries and sports injuries. Introduced to the autism community by physicians who are also parents of autistic children, HBOT was noted not only to produce a calming effect but also to improve sleep, cognition, speech, eye contact and interactions with their environment. The healing process occurs by providing damaged tissue with increased oxygen, which is gently "pushed" into body fluids and plasma -- even if the blood supply to the tissues has been compromised.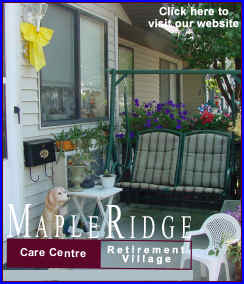 The children receive their treatments by entering the pressurized chamber, which is referred to as a "submarine," where they can read books, watch a movie, nap or work with their therapists.
A blessing of the chamber by the Rev. Julie Azbell of the First United Methodist Church of Lincoln will take place on Sunday, Jan. 14, at 2 p.m. at our office, 1111 Rickard Road, Springfield (map). You are invited to attend the blessing and the reception, which will follow, to honor and express our gratitude to Mrs. Schneider for this wonderful resource. Such amazing generosity is an example of the true spirit of Christmas.
Thank you, thank you, Mrs. Schneider, not only for what you have done, but for the wonderful way in which you will touch the lives of so many people. The healthier and more connected our friends and families become, the better place our world becomes.
Georgia Davis, M.D., and Associates
(Posted Jan. 8, 2007)
Click here to send a note to the editor about this letter.