Governor's request for agricultural disaster declaration approved

Send a link to a friend
Declaration will assist drought-stricken farmers in 44 Illinois counties
[JAN. 10, 2007] SPRINGFIELD -- Gov. Rod R. Blagojevich announced Tuesday that federal disaster assistance is now available to help farmers in 44 Illinois counties who suffered crop losses last year because of drought.
The United States Department of Agriculture has granted the governor's request to designate 23 counties as natural disaster areas. The designation qualifies farmers in those counties, as well as 21 contiguous counties, for USDA assistance programs, including low-interest emergency loans.

"While farmers in many parts of the state harvested record crops, farmers in west and southwest Illinois suffered significant production losses because of drought," Blagojevich said. "High grain prices will offset some of the losses, but the assistance provided by this declaration could be crucial for those farmers whose income this year cannot pay production costs and essential family living expenses."

In order to qualify for federal disaster assistance, counties must experience at least a 30 percent decline in the production of any single crop. Assistance also can be obtained if farmers no longer qualify for commercial credit due to disaster-related losses.

"Overall, 2006 was an excellent crop year. Unfortunately, not every farmer will share the bounty, because of the drought in western and southwestern Illinois," Agriculture Director Chuck Hartke said. "Even within the impacted areas, though, our records indicate yields were variable -- some farmers managed to salvage a decent crop while others didn't. These loans will help those who didn't receive timely rains to recover."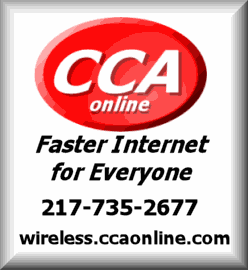 According to the Illinois State Water Survey, precipitation in the west-central part of the state was 6 to 8 inches below normal during the growing season from May to September. Rainfall totals were off 2 to 4 inches in southwestern Illinois.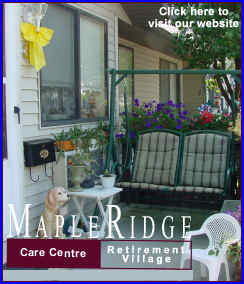 The 23 counties declared as primary disaster areas are:
Adams

Bond

Brown

Calhoun

Cass

Fayette

Greene

Hancock

Henderson

Jersey

Macoupin

Madison

McDonough

Monroe

Montgomery

Perry

Randolph

Schuyler

Scott

St. Clair

Warren

Washington

Wayne
The 21 contiguous counties approved for disaster assistance are:
Christian

Clay

Clinton

Edwards

Effingham

Franklin

Fulton

Hamilton

Jackson

Jefferson

Knox

Marion

Mason

Menard

Mercer

Morgan

Pike

Richland

Sangamon

Shelby

White
Farmers who believe they may be eligible for the assistance should contact their county Farm Service Agency office. Loan applications are considered on a case-by-case basis, taking into account the extent of losses, security available and applicant's repayment ability. The deadline to apply is Sept. 5.
[News release from the governor's office]