Christian Homes acquires three Bensenville residential living facilities

Send a link to a friend
[JAN. 10, 2007] BENSENVILLE -- Lifelink finalized a transaction on Dec. 15, 2006, to transition ownership of The Anchorage of Bensenville, a rehabilitation and wellness center, and Bridgeway of Bensenville and Meadow Crest residential living facilities on its Bensenville Campus to Lincoln-based Christian Homes.
Christian Homes now operates each of the facilities. All Lifelink employees at the three facilities became employees of Christian Homes. Bridgeway of Bensenville is now owned by Christian Homes. Anchorage of Bensenville and Meadow Crest ownership will transfer to Christian Homes by June 2007. Terms of the transaction will not be disclosed.

"In Christian Homes, we have found an organization with a commitment to caring for seniors," said Christine Tani, chairwoman of the Lifelink board of directors.

"Like us, they are an Illinois faith-based organization. They are very well-managed and have a strong track record for dedicating capital dollars to facility improvements. Christian Homes is recognized as a national leader in nursing home care and bring[s] relevant experience to the residents of these three facilities."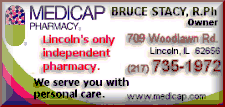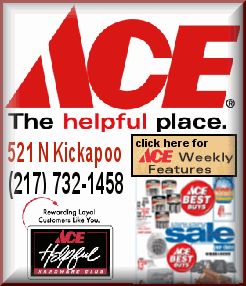 Lifelink will lease back space on the Bensenville Campus for administrative and program staff who serve clients in affordable housing-HUD housing, HUD management, home care, international adoption, foster care, Head Start, Healthy Families and Latino Family Services.
Lifelink's commitment to serving older adults, children and families through these programs is a vital part of its mission and future. Additionally, Lifelink's Hoyleton Youth and Family Services program in southern Illinois, which provides specialized programs for at-risk youth, remains an important extension of the Lifelink family of services.
Lifelink is a 113-year-old not-for-profit health and human service organization related to the United Church of Christ. Lifelink serves older adults, children and families through a variety of quality and innovative health and human service programs in Illinois, Iowa, Wisconsin, Missouri, Ohio and Florida.