"This milestone is 200 years in the making. Lincoln's Birthday in 2009 will be a national celebration, and it's extremely important to have the right person coordinating our efforts on the state level," Blagojevich said. "I'm confident Kay Smith and the Bicentennial Commission will work very hard to make Illinois proud as we pay tribute our favorite son."

"We are very pleased to have someone of Kay Smith's talents coordinating the planning efforts for the Lincoln Bicentennial in Illinois," said Rick Beard, executive director of the presidential library and museum. "Although we have a lot of work to do in the next several months, I am confident that Kay is going to provide the leadership and energy we need to assure that Illinois' celebration of our greatest president will be second to none."

The Illinois Lincoln Bicentennial Commission serves to promote a deeper knowledge, understanding and engagement in the life and times of Abraham Lincoln through conferences, publications, preservation of Lincoln sites, and local, statewide and national observances commemorating Abraham Lincoln's birthday on Feb. 12, 2009.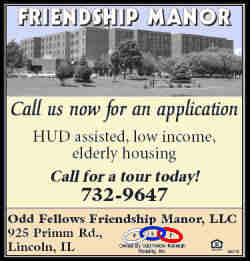 In February 2006, Blagojevich signed an executive order establishing the Illinois Bicentennial Commission. As 2009 approaches, the commission will work closely with the governor's office, state and local government agencies, members of the Illinois General Assembly, and organizations that are dedicated to commemorating the life of Abraham Lincoln, in order to plan festivities in honor of the bicentennial. The commission will submit an annual report to Blagojevich and the General Assembly, as well as include a list of recommended improvements to Abraham Lincoln commemorative locations. The commission will also work with the national Abraham Lincoln Bicentennial Commission, created by Congress to coordinate celebrations nationwide, including parades, exhibitions and performances.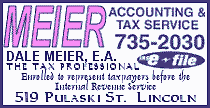 In April 2006, Blagojevich announced the members of the Illinois Abraham Lincoln Bicentennial Commission. Members of the commission include statewide constitutional officers, elected officials, and members representing academia, business, the arts, community development, civil rights and historic preservation communities. [List of members]
Working with the commission, Smith will organize, plan, and coordinate the Lincoln Bicentennial program. She will serve as chief liaison with federal and state commissions as well as coordinate with other Illinois communities in planning events for the bicentennial.
"I look forward to working with the commission and many Illinois communities as we prepare to coordinate events to celebrate Lincoln and his importance to Illinois and the nation," Smith said. "I'm excited to be involved in this wonderful project and to have returned to my hometown in time to participate in the preparations."
Most recently, Smith served as the senior administrative assistant to the managing partner and chief operating officer of Venable LLP, a large D.C.-based law firm. During her 16-year tenure there, she was involved in many areas of the firm and assisted the managing partner and chief operating officer in overseeing the law firm, with its offices located in Washington, D.C., California, Maryland and New York. In addition, Smith was responsible for organizing large-scale firm events and activities on regular basis.
[News release from the governor's office]