An evening with television star Reiko Aylesworth of '24'

Send a link to a friend
(Text copied from file submitted by Gus Gordon, Over the Moon Productions)
[JAN. 17, 2007] SPRINGFIELD -- Over the Moon Productions is pleased to present "An Evening with Reiko Aylesworth." Ms. Aylesworth is a former Springfield resident who has gained national attention as a film and television actress.
"An Evening with Reiko Aylesworth" will be presented in Theatre 3 at the Hoogland Center for the Arts at 420 South Sixth Street in Springfield on Sunday, February 4th at 7 p.m.

The evening will be set up as an informal interview session, much like the popular cable series "Inside the Actors Studio." The interview will be led by Over the Moon Productions founding member Leigh Steiner. Reiko will discuss her career as a successful actress and show clips from her many projects.

While in Springfield, Reiko attended Springfield High School and appeared in the Springfield Theatre Centre's production of "West Side Story."

Her professional credits include an 18 month stint on the ABC Soap Opera "One Life to Live," roles in several off-Broadway and regional theatre productions, small parts in the films "You've Got Mail," "Random Hearts" (with Harrison Ford) and "Man on the Moon" (with Jim Carrey).

Reiko has also appeared in guest starring roles on many network television series, including "Law and Order," "The West Wing" and "CSI."

Her big break came when she was cast as Michelle Dessler in season two of the Fox TV Drama "24." She stayed with the show for seasons 2, 3 and 4 and one episode of season 5. During this time she was singled out by TV Guide for her performance in the series. She is also featured in the video game version of "24."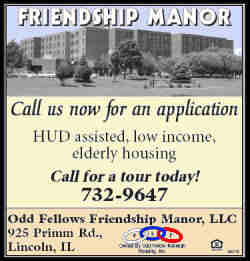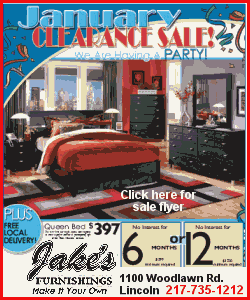 In 2007 she will be seen in the starring role in "Alien Vs. Predator 2: Survival of the Fittest" (due in December), the starring role in the suspense drama "The Killing Floor," and a featured role in the Kevin Costner film "Mr. Brooks." She also recently appeared in two episodes of the new ABC comedy, "Knights of Prosperity."
Reservations for "An Evening with Reiko Aylesworth" are not required. A suggested donation of $10 will be accepted at the door. Donations will support the Over the Moon Productions Brilliance Scholarship Award, which will be presented this May to a local high school senior who plans on studying theatre related arts in college.
Over the Moon Productions was established in 2006 to present quality theatrical productions and educational opportunities for local theatre artists. Our recent endeavors have included presenting the Springfield premiere of the hit musical "Cats" (in association with the Hoogland Center for the Arts), "An Evening with Broadway performer Courtney Young" and a fireside reading of Horton Foote's play, "The Carpetbagger's Children."
[Over the Moon Productions news release]