Redbird Arena floor to be named for Doug Collins
Send a link to a friend
[JAN. 26, 2007] NORMAL -- With his retired No. 20 hanging from the rafters at Redbird Arena, Doug Collins continues to be the benchmark which all present and future Illinois State men's basketball players try to reach. Collins' accolades and accomplishments are unmatched, and as a result, he will be honored like no other Illinois State student-athlete has ever been. Prior to the Bradley men's basketball game on Feb. 3, pending approval by the Illinois State University board of trustees, the floor in Redbird Arena will be named "Doug Collins Court."
The recipient of the first full basketball scholarship at Illinois State, Collins, who lettered from 1971 to 1973, was not allowed to play his first year due to NCAA freshmen rules. Under the leadership of Director of Athletics Dr. Milt Weisbecker and head coach Will Robinson, Collins and the Redbirds quickly burst on the national scene in Division I athletics.

"In the 150-year history of Illinois State University, Doug Collins exemplifies all the best of Redbird athletics," said Director of Athletics Dr. Sheahon Zenger. "His accomplishments as a student, an athlete, an Olympian, a professional, a coach and as a broadcaster have brought notoriety of the highest level to Illinois State University for the last 37 years.

"Doug Collins is the model for all of our student-athletes, and we are proud to celebrate his career as part of the Illinois State University sesquicentennial."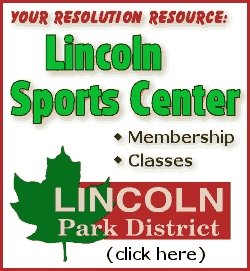 Collins averaged 28.6 points per game as a sophomore, while scoring 30 or more points in half of ISU's games, and was named an honorable mention all-American by both the Associated Press and Converse Yearbook. He also earned second-team academic all-America honors.
As a junior, Collins ranked third nationally in scoring with 32.6 points per game. At the end of the 1971-72 season, he was named an All-American by the Helms Foundation and won the Chicago Press Club's Abe Saperstein Memorial Trophy, which was presented to the nation's most outstanding player.
Collins also capped off his junior season by earning a spot on the United States Olympic Team for the 1972 Olympic Games in Munich, Germany. His spectacular steal and ensuing two free throws with three seconds left appeared to secure a victory for the USA in the gold medal game, but a bizarre finish stripped the Americans of a victory in one of the most controversial basketball games of all time.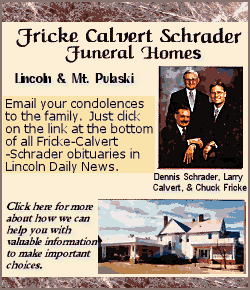 The Benton native went on to have a picturesque senior season. He averaged 26 points per game, including a then-school-record 57 points against New Orleans, set the school standard for career points (2,240), and his number 20 was retired after his final game. He also became the only consensus all-America selection in Redbird basketball history and appeared on the front cover of Sports Illustrated after being selected by the Philadelphia 76ers as the first overall pick in the 1973 NBA Draft.
Collins went on to star in the NBA for eight seasons, all with the 76ers. He scored 7,427 points, averaging 17.9 points per game, and was selected to play in four all-star games, but because of injury did not play in the 1979 game. The leg injury proved to be the end of his playing career but opened up more opportunities in basketball as a head coach and broadcaster.
He coached eight years in the NBA and led five teams to the NBA playoffs. Collins coached Michael Jordan with both the Chicago Bulls (1986-89) and the Washington Wizards (2001-03). In between those two stops, Collins coached the Detroit Pistons (1995-98) for three seasons, while working with his former college coach, Will Robinson, in the Pistons' front office.
As a commentator, Collins has also earned all-star status by garnering numerous Emmy nominations for his work. Also, along the way, Collins has been inducted into the Illinois State Athletics, Missouri Valley Conference and Academic All-America halls of fame.
(Text copied from file received from Todd Kober, Illinois State University)