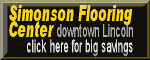 ---

---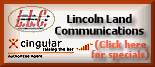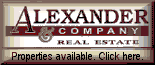 Church Directory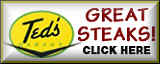 ---
---

---

---
---
---
Contact us
---
LDN is best viewed with
IE 6 or Firefox 1.x.

---
posted daily OVER THE NOON HOUR (CsT)







The Sports Page


LDN publishes all obituaries free of charge and accepts pictures for obits free of charge. The full text of the obituaries is available online free of charge in Logan County and across the world. E-mail condolences are available from subscribing funeral homes. Ask your funeral director to make sure the obituary of your loved one is placed in Lincoln Daily News.
Citizen presents dream that could bring thousands of visitors
Garage sales could line Rt. 66 one weekend of the year

Gov. Blagojevich orders immediate suspension of HB 4050 predatory lending pilot program

44th District weekly update

Park district notes

Academic honors announced at Lincoln College

Invention Mysteries: A brief history of milestone patents, copyrights and trademarks

Lincoln Christian College basketball vs. Blackburn

Lincoln College basketball vs. John Wood

Bradley's torrid shooting sinks ISU