Dr. Julie is originally from Iowa where she attended the University of Northern Iowa in Cedar Falls. While there, she experienced a car accident that caused severe pain and headaches. Completely unsatisfied with typical treatment from medical doctors, Dr. Julie decided to try chiropractic. She was so impressed with the results that she ultimately decided to attend chiropractic school herself. In the summer of 2002, Dr. Julie enrolled at Palmer College of Chiropractic.
While at Palmer, Dr. Julie achieved numerous academic distinctions and had the incredible opportunity to travel to India with a clinic abroad group treating the desperately underserved people of that country.
After graduating from Palmer Dr. Julie associated at a large clinic in Springfield, Illinois -- being mentored by a pair of outstanding Dr's who represent the best in clinical and professional excellence. Now, we are fortunate enough to have Dr. Julie on our team! Dr. Julie is excited to serve the members of the Lincoln community by offering outstanding chiropractic care while bringing an understanding of what health and wellness truly are -- a state of optimal health and not merely the absence of symptoms.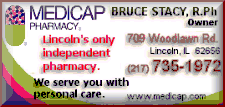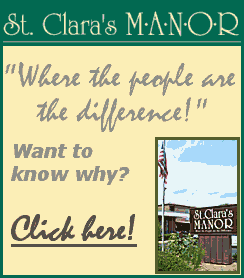 In her spare time, Dr. Julie likes to volunteer helping those less fortunate than others. She spent 5 months volunteering in a Mexican orphanage while studying abroad in Colima Mexico. And while at Palmer College she moved into a long term woman's shelter for six months that dealt specifically with pregnant and homeless mothers and their children. Both were phenomenal experiences that truly show Dr. Julie's compassion for others.
We feel very blessed to have Dr. Julie as part of our team, and it is just one more step that we will be making to continue to be your FIRST CHOICE for healthcare.
(Text copied from file received from First Choice Chiropractic)