Lincoln Daily News
welcomes letters of appreciation, information and opinion on matters pertaining to the community.
As a community we need to be able to talk openly about matters that affect the quality of our lives. The most effective and least offensive manner to get your point across is to stick to the issue and refrain from commenting on another person's opinion. Letters that deviate from focusing on the issue may be rejected or edited and marked as such.
.
You may also send your letters by e-mail to ldneditor@lincolndailynews.com
or by U.S. postal mail:
Letters to the Editor
Lincoln Daily News
601 Keokuk St.
Lincoln, IL 62656
Letters must include the writer's name, telephone number, and postal address or e-mail address (we will not publish address or phone number information). Lincoln Daily News reserves the right to edit letters to reduce their size or to correct obvious errors. Lincoln Daily News reserves the right to reject any letter for any reason. Lincoln Daily News will publish as many acceptable letters as space allows.
To the editor:

Most of us have parents or friends who are senior citizens. It isn't always easy to know when they need help or how much we should offer. A recent article from Elder Options of Texas offered these 10 warning signs that assistance may be needed.

1. Mail and bills left to pile up. The simple act of opening and filing mail becomes overwhelming.

2. The house is cluttered or unkempt. This is especially troubling if your parent or friend is normally tidy.

3. Food in the refrigerator is uneaten, spoiled or well past expiration date. They may be eating just enough to get by or not at all. Losing weight can be another sign of poor nutrition.

4. Signs of scorching on the bottoms of pots and pans. This can be a sign of short-term memory loss and is potentially dangerous as it points to pots being left on the stove to cook dry, possibly causing a fire.

5. Wearing the same clothing several days in a row or other personal hygiene issues. It could be a sign of memory loss, or it could be that doing laundry has become daunting. Perhaps the washer and dryer are in the basement and there is a safety issue, or perhaps they are afraid they might fall in the shower.

[to top of second column in this letter]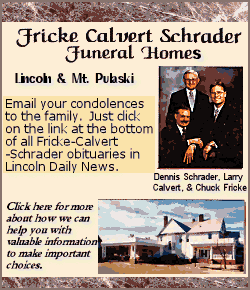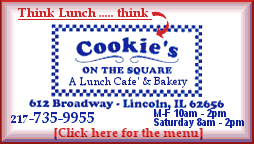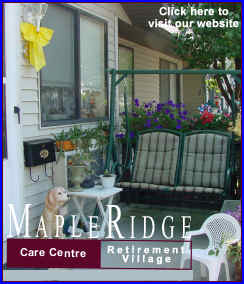 6. Missed doctor's appointments. This may be a lack of transportation or not knowing what options are available to them.
7. Repeated phone calls at odd hours. This can be a sign of dementia, depression, loneliness or isolation.
8. Forgetting to take medication or forgetting that it has already been taken. They risk being under- or overmedicated, and this can be very dangerous.
9. Inappropriate behavior, clothing or speech. This could be a sign of confusion. A neighbor might report seeing your parent or friend not dressing appropriately for the weather or the mailman commenting on a recent emotional outburst.
10. Symptoms of depression. Depression is common in the elderly, who may feel isolated and alone. Depression causes changes in interest, and behavior such as crying, listlessness, loss of interest in activities usually enjoyed, not wishing to get out of bed and dressed can all indicate a problem.
There are many services available once the problem is identified. A quick resource is Senior Services of Central Illinois, 217-732-6213 or 1-800-252-2516, www.ssoci.org. Please give them a call with any questions or concerns.
Julie King
Senior Issues Task Force
(Posted Jan. 31, 2007)
Click here to send a note to the editor about this letter.