Heritage Days: What's it all about?

Send a link to a friend
[July 03, 2007] Fourth of July celebrations have been growing in the city of Lincoln ever since its 150th birthday celebration in 2003. Events of the sesquicentennial were combined with Fourth of July and Heritage Days activities for 10 full days of celebration that year.
As soon as the Lincoln Sesquicentennial was over, organizers shifted their focus to another, bigger celebration, Abraham Lincoln's 200th birthday in 2008-2009. The city's sesquicentennial committee rolled over and became the Abraham Lincoln Bicentennial Committee.

Mayor Beth Davis and local historians recognized that the eyes of the nation would be on this city and it would be important to properly celebrate our namesake. That celebration is drawing ever closer and the entire country is now preparing for it.

The Heritage Days Committee has been working with the Lincoln Park District and the Abraham Lincoln Bicentennial Committee to expand the Heritage Days celebration events each year. This year features three full days and an evening of events beginning on July 4. Activities are scheduled to take place in various locations, most in downtown Lincoln and at the Lincoln Park District. (See schedule of events.)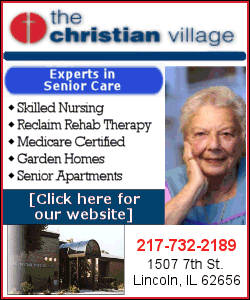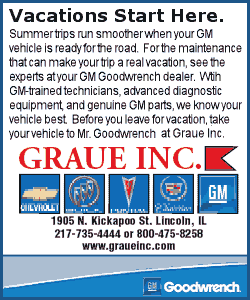 Mayor Davis writes:
Profits from this annual event will go towards the City of Lincoln's 200th Birthday Celebration of Abraham Lincoln in Lincoln, Illinois, the only city in the world named for and christened by Abraham Lincoln before he was elected President of the United States. In anticipation of this national year of celebration in 2008/2009 and with the increased interest in tourism throughout Central Illinois with its many Lincoln sites and its Route 66 heritage, the City of Lincoln will be a focus of attention from tourists, scholars, media and other visitors during these next two years. With that in mind, our City's Lincoln Heritage Days Committee plans to continue to accumulate monies from this year's July 4th weekend celebrations in order to have monies to celebrate our namesake's 200th birthday in 2008/2009 and to emphasize our role as the "First City To Live The Legacy."