MKS finishes season in Atlanta

Send a link to a friend
[July 06, 2007] ATLANTA -- Games got rained out in Lincoln and were moved to Atlanta since they received no rain. MKS Jewelers got the win over Oly South on Thursday to finish the season with a record of 13 wins and seven losses.
"This was an excellent season, especially since some of the teams we played against had some girls that were much older than the girls on my team this year," said Joseph Plummer, coach for MKS. "I am extremely proud of the girls and the progress that they have made through the year, not only on the softball field but in their overall confidence with themselves. This was a great season."

In the last game, Breanna Waller had three singles, a double, three runs and three RBIs. Hayley Turner helped with the pitching efforts and had two singles, three runs and an RBI. Madison Bishop got the win on the mound and had a single, two runs and an RBI. Jordan Wood had a single, two runs and an RBI. Jessica Plummer, Stephanie Smith and Rebecca Brooks scored two runs each for MKS. Kieran Foster also pitched some for MKS and scored a run.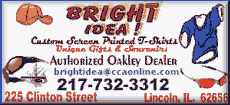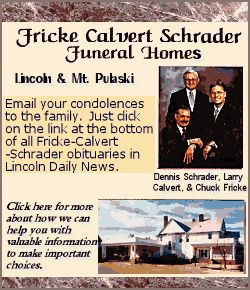 For Oly South, Rebekah Bauersfield, Ashley McCain and Sam Pittman all scored twice for their team. Rachel Hawker and Ashley Biddle each scored a run. Allison Schuette had a single and a run scored. Taylor Davis and Morgan Rousey both had singles to help Oly South.
"I would like to thank Fred Finchum for making it possible to play in Atlanta at such short notice," Plummer said. "I would like to also thank the coaches and parents of all the girls involved this year in the summer softball program and the time and money they have given up to allow their children to be in this program. Lastly, I thank The Courier and Lincoln Daily News for your great coverage. It is truly appreciated."
[Text from file received from Joseph Plummer]