He points to nearby railroad tracks and Interstate 90 -- ideal for shipping corn and fuel, making some farmers rich and reducing the country's dependence on foreign oil.
But the $115 million project proposed by Rundahl and others might come at a high price: Sparta's largest employer, a dairy processor located less than a half-mile down the tracks, is threatening to leave along with its 350 jobs if the plant is built. That would be an economic blow to Sparta, a town of 9,000 in the heart of dairy country.
Century Foods International, a subsidiary of Hormel Foods Corp., says its dairy-based food products would be contaminated by the ethanol plant's pollution. Worried workers and others opposed to the location are trying to kill the project.
While many towns have faced similar fights as ethanol plants pop up across the Midwest, Mayor John Sund Jr. said nobody's seen anything quite like this.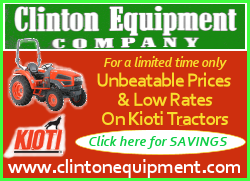 "It's a real mess," Sund said.
The Sparta City Council earlier this year approved permits to allow an investment group to begin construction, but the city acknowledged it made procedural errors in approving them after Century Foods filed a lawsuit challenging the process. That required the council to start from scratch.
The council recently re-approved the annexation of 82 acres for the site. Later this month, it will consider whether to allow the land to be rezoned from agricultural use to heavy manufacturing. In August, the council could give final approval by granting a conditional use permit for the plant.
Meanwhile, the Wisconsin Department of Natural Resources has issued a permit for construction and initial operation of the plant, saying its emissions will meet regulatory standards.
With the stakes high, both sides are waging lobbying campaigns and have hired competing scientists, public relations experts and lawyers.
Construction would begin in the fall and the plant could be running by spring 2009, Rundahl said. The plant would create about 40 jobs and buy enough corn from area farmers to make 55 million gallons of ethanol per year.
"I think we can all live together here," he said. "This is going to be good for everybody."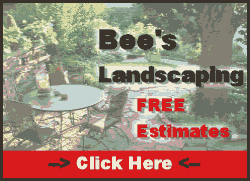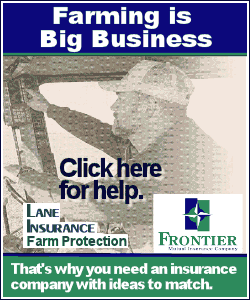 Century Foods President Tom Miskowski said the threat to leave town is real but politicians refuse to listen.

Hormel, the Austin, Minn.-based maker of Spam, bought the company in 2003. Century Foods makes dairy-based ingredients, imitation cheese, candy and beverages at four plants in Sparta. The factory near the ethanol plant site makes nutritional products containing whey proteins, often used by bodybuilders.

Scientists hired by Century Foods concluded the ethanol plant's air emissions could change the flavor and color of the products. They conducted experiments in which they simulated the process called agglomeration, which involves allowing air in the plant through roof vents to ensure powders dry properly.

"If the air that we bring in is contaminated, it's going to be an issue for our products," Miskowski said. "We cannot manufacture tainted food products."

But a retired University of Wisconsin-Madison professor hired by the investors concluded the ethanol plant posed little to no threat, particularly if Century Foods added equipment to clean the air.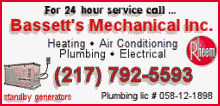 Rundahl points to that study as he argues Hormel's threat isn't serious.

"They are using their employees as a shield," he said. "They are making too much money here to leave."

Critics want the project moved miles out of town, but Rundahl said investors have put too much time and money into the location they consider ideal.

Other residents say the plant would increase pollution and traffic and destroy the scenery of the nearby parks, lake and golf course. Their group, called Friends of Sparta, filed a petition with more than 1,000 signatures opposing the location and published ads in the local newspaper.

"I don't think people can imagine what this mammoth 80-acre parasite sitting there is going to look like," said Dan Fanning, the group's leader. "It's going to change the complexion of this part of the city drastically."

Sund, a retired banker elected mayor in April, is undecided but doubts a compromise is possible. "Both parties have their heels dug right up to their hips," he said. "And there's not much give and take on either side."
[Associated Press; by Ryan J. Foley]