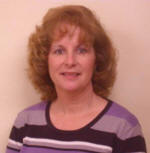 Neva Specketer joins ME Realty

Send a link to a friend
[July 10, 2007] ME Realty is pleased to announce that Neva Specketer has joined our professional real estate team.
She spent several years in the property insurance field and the past four years as the property manager for Brainard Landings apartments.
She is a member of Logan County Board of Realtors, Multiple Listing Service, Illinois Association of Realtors and the National Association of Realtors.

Chamber Corner
Main Street News
Job Hunt | Classifieds
Calendar | Illinois Lottery Tech News Elsewhere (fresh daily from the Web)
Business News Elsewhere (fresh daily from the Web)