Haren, Peavy to start in All-Star game

Send a link to a friend
[July 10, 2007] SAN FRANCISCO (AP) -- Dan Haren has always lacked the luster of his big-name teammates, quietly putting up big numbers and impressing opposing hitters. With Barry Zito out of Oakland and the spotlight mostly his own this year, Haren has shown he has the stuff and the composure to be a No. 1 pitcher on any staff, including a star-studded one at the All-Star game. Haren was picked Monday to start for the American League just across the bay from his home ballpark in Oakland.
"I had been always kind of under the radar," Haren said Monday. "Now that I'm in the limelight so to speak, at least for the next couple of days, I'm just going to try to have as much fun as I can rather than putting so much pressure on myself and have this be a rough couple of days."
Haren will be on center stage Tuesday night, facing a power-packed National League lineup featuring Barry Bonds, Ken Griffey Jr. and Prince Fielder. Opposing him on the mound will be San Diego's Jake Peavy, another young pitcher just starting to come into his own.
Haren is 10-3 with an AL-leading 2.30 ERA. He certainly had the credentials to earn the All-Star start, but there was plenty of competition for AL manager Jim Leyland to sift through, including his own no-hit stud Justin Verlander of Detroit.
Two-time Cy Young winner Johan Santana, C.C. Sabathia, Josh Beckett and John Lackey also are on the staff.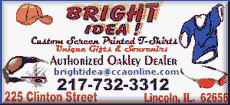 "I felt that Danny's numbers certainly should give him the right to start this game," Leyland said. "And I would be lying if I said that it wasn't a nice extra touch since he pitches right across the Bay here in this area. Truthfully, if this game was in Cleveland, it would probably be Sabathia and if it was in Detroit it would be Verlander. So there was a little added incentive for me."
Haren certainly earned this start with his performance on the mound. After losing his first two starts -- despite allowing one earned run in 13 innings -- Haren reeled off 10 straight wins before losing to Seattle on Friday. Despite that loss, he still took a league-leading 2.30 ERA into the break.
He has helped the A's survive the free agent departure of Zito and another injury-plagued season for Rich Harden, becoming the latest star pitcher for the A's. The last Oakland pitcher to start the All-Star game was Mark Mulder in 2004. Just five months later Mulder was traded to St. Louis in a deal that sent back a 24-year-old pitcher who had made only 19 career starts.
"Dave Duncan and I have been together a long time and been friends for a long time and it's probably the closest we've ever come to having a disruptive relationship, because he was very adamant that Dan be a part of St. Louis's future," NL manager Tony La Russa said of his pitching coach on the Cardinals.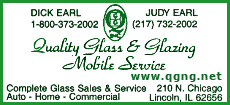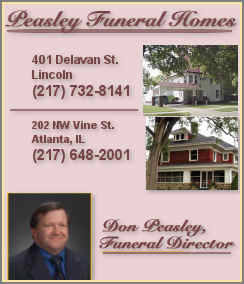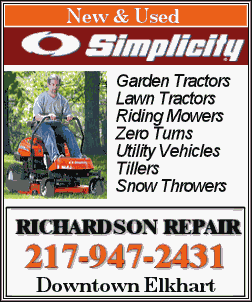 In Oakland, many questioned the departures of Mulder and Tim Hudson in the same week. Haren helped silenced those doubters by winning 14 games in each of his first two seasons in Oakland. This year has been by far his best.
"He has become one of the toughest pitchers to hit against," Yankees catcher Jorge Posada said. "He's getting better as he matures."
Getting the start also gives Haren a chance to face Barry Bonds without having to worry about the standings. Bonds is 4-for-12 in his career against Haren, hitting his only homer on a 3-0 pitch on June 24, 2006, that Haren said he still regrets.
"I'm definitely not going to lay one in there," Haren said. "I'm going to try to make my pitches. I'll challenge him. It's not a situation where I'll put him on base if there's an open base. It should be a fin at-bat. It should be a fun at-bat for me. They'll all be fun, but that one will be extra special."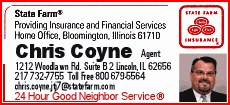 Peavy earned the start for the NL, part of a remarkable turnaround from a rare off year. Peavy struggled to an 11-14 record with a 4.09 ERA last season in his worst year since becoming a full-time starter in 2003. Hampered by tendinitis in his pitching shoulder after participating in the World Baseball Classic last spring, Peavy was unable to throw between starts the first half of last season.
Peavy was just 4-8 with a 4.46 ERA at the break last season, at the break before the midseason respite helped him turn it around, going 7-4 down the stretch.
But he got off to a fast start this season, shutting the Giants out for six innings in an opening day win at the same ballpark that will host the All-Star game. Peavy is 9-3 with a 2.19 ERA that trails only teammate Chris Young in the NL.
"The biggest thing for me is I've been healthy," Peavy said. "For the most part I've stayed decently sharp and made a lot more quality pitches in the first half than I did last year."
Peavy is the third Padres pitcher to start an All-Star game, joining LaMarr Hoyt in 1985 and Randy Jones in 1976. He got some advice from teammate Greg Maddux, who started three All-Star games.
"He told me if I didn't start, don't go," Peavy joked. "Greg has definitely talked about it to me and told me how big of an honor it was and how much he enjoyed it and looked back on them and smiled."
[Associated Press; by Josh Dubow]