Of the 63 players entered to date, more than 50 percent have handicap indexes of 10 or less. Sixteen-year-old Lauren DiGrazie of Addison has the lowest USGA handicap index, with a 1.4. DiGrazie, the 2006 junior state runner-up, lost last year on a two-hole playoff after tying champion Brook Beeler of Butler at 151 for 36 holes on the par-76 Illini Orange course.

Lincoln's Katherine Hepler, with an index of 2, is one of the entrants.

Registration is open until the field is full.

The tournament is open to Illinois residents with a handicap of 40 or less, or a scoring average of 120 or less. Entrants must be less than 19 years old and must not have begun college. Additional information and registration forms are available at www.iwga.org.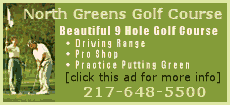 The format for the tournament is 36-hole stroke play. Play is in foursomes. Carts and caddies are not permitted. A disabled contestant may petition the IWGA for an exception. Play will begin at 8 a.m. each day. Spectators are welcome.
Schedule
July 30 -- Practice round. A copy of the July 31 starter list will be available at www.iwga.org late in the afternoon.

July 31 -- First round: 18-hole stroke play, qualifying. Players will be placed in flights according to their handicap index.

Aug. 1 -- Final 18-hole stroke play. Players will be placed in flights according to their gross scores on Tuesday.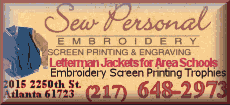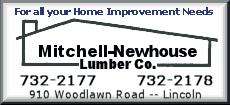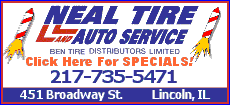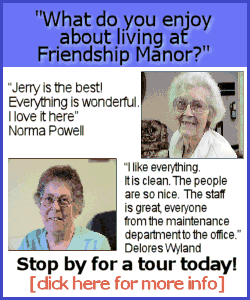 The American Junior Golf Association recognizes the IWGA State Junior Championship in the AJGA performance-based entry system. A successful tournament finish by a competitor in non-AJGA events, such as a state junior tournament, offers entrants an opportunity to earn their way into AJGA events, either through tournament exemptions or accumulating performance stars. This tournament is a Junior Golf Scoreboard-ranked tournament.
Ellen Boeye, Moline, is president of IWGA, and Marlene Miller, Lake Bluff, is chairman of the junior tournament.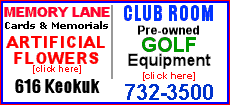 About IWGA
IWGA mission: Founded in 1933, the IWGA is an all-volunteer organization devoted to advancing golf opportunities for the women and girls of Illinois by conducting state championship tournaments and through fundraising to support charitable contributions to individual and organizations that embody the spirit of amateur golf.
In addition to running three state championship tournaments each year, IWGA, through its charitable giving, actively supports women's golf teams in Illinois' public colleges, the Evans Scholars Foundation, veterans programs, Susan G. Komen Foundation and Mills Breast Cancer Institute.
Annually, IWGA awards the Julia Dodds Scholarship to an outstanding junior golfer. Funding for these and other charitable contributions comes primarily from clubs and associations sponsoring an annual Victory Tournament. Grants totaled more than $23,000 in 2006.
Name of IWGA board members, past tournament results and entry forms are available at http://www.iwga.org/.
[Text from news release received from Illinois Women's Golf Association]