Timmy Jackson set the stage in the leadoff spot by going 3-for-3 with a triple and two runs scored. Adam Wright also went 3-for-3 and grabbed three RBIs. Griffin Pollock, Dalton Presswood, Brent Metelko and Levi Curry ripped two hits each. Austin Swarts picked up a base hit and a hit-by-pitch and scored twice. Curry was the winning pitcher, going 4 1/3 innings and striking out 11 while allowing only one run.

Aaron Hopp pitched well for Atlanta Dental, striking out five. Caleb Mederich smacked a base hit and scored a run. Ty Whitetree had the other run scored for Atlanta Dental.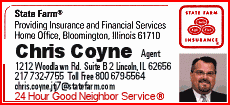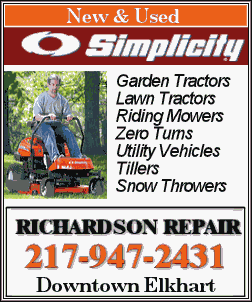 Thursday night saw a back-and-forth contest end with Mount Pulaski 1 defeating Shew's Homes 8-7.
Timmy Jackson was the starting pitcher for Shew's and went 3 1/3 innings, striking out six and allowing only three runs on two hits. Ian Herzog, Levi Curry and Brent Metelko ripped two hits each. Jackson, Alexander Shew, Noah Kenney and Adam Wright each smacked a hit.
Mount Pulaski 1 advances to the title game Friday night. Shew's will play in the third-place game Friday at 6 p.m.
[Text from files received from TJ Swarts]