Cubs manager Lou Piniella seemed impressed with Cuban's credentials.
"I don't know him, but the guy basically, he's a winner. He's a character. He has obviously got the resources," Piniella said Friday.
"I do know that he's got a lot of charisma. He likes the competition and he likes to win. So he's certainly a very viable candidate to buy the club. But there are going to be a lot of people that want the club."
Piniella, who used to manage the New York Yankees for owner George Steinbrenner, said he didn't think he'd have any problems working with a hands-on boss like Cuban, if that should ever happen.
"I can work for anybody. I've done this for 20 years, all I do is my job on the field. Let me tell you this, there are going to be a lot of people that have interest, and Mark is one of them," Piniella said.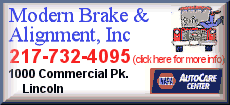 Cubs ace Carlos Zambrano, whose negotiations for a multiyear extension were shelved after it was announced the team would be sold, said he would welcome Cuban buying the team.
"I think he would bring whatever it takes to win the World Series," Zambrano said. "Plus, I can be signed by him. You know, I know he has the money for me. Hopefully he can buy the Cubs."