Chase Utley had a homer, four hits and three RBIs, and Greg Dobbs also had four hits for the Phillies, who had a season-high 23, four shy of the team record.
Albert Pujols of the Cardinals hit his 17th homer, his first since June 14.
Kendrick (4-0) has been a pleasant surprise since he was called up from Double-A Reading in June to take the injured Freddy Garcia's spot in the rotation. Kendrick has pitched at least six innings in all six of his starts, hasn't allowed more than four earned runs and provided a needed lift to a staff that has been decimated by injuries.
The Phillies have long tired of questions about becoming the first professional sports team to reach an unwanted record: 10,000 losses. Philadelphia rocked starter Kip Wells (3-12) for five runs in the first inning and scored nine runs by the fifth, leaving the ignominious mark for another game.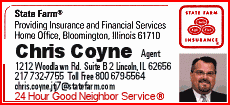 "It's going to happen. It's inevitable," Phillies shortstop Jimmy Rollins said before the game. "We could be perfect, but I doubt it."
Fans draped a banner over the second deck that read "7 Stadiums, 52 managers, 2150 players, 10,000 loses."
Yes, "loses." Maybe the fans can't spell, but the Phillies at least gave them another shot at getting it right this weekend.
Still, 125 years with one World Series title (1980) to show for all those losses doesn't keep the fans from filling Citizens Bank Park. The crowd of 43,838 was the 13th sellout of the season. Saturday's game is sold out and less than 5,000 tickets remain for Sunday.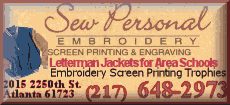 Rollins (0-for-15), Utley (2-for-12) and Ryan Howard (1-for-9) all had horrible career numbers against Wells, thought none of it mattered in the first. Rollins hit a leadoff double, Utley had an RBI single and Howard doubled as part of a seven-hit, five-run inning. Kendrick singled up the middle for his first career RBI.