Albert Pujols hit two of St. Louis' six homers and the visiting Cardinals handed Philadelphia loss No. 10,000 with a 10-2 rout Sunday night.
Futility has followed the Phillies since the day they started playing in 1883, and this one was no different for the losingest team in sports history. Bad starting pitching, brutal relief and hardly any hitting. And, of course, lots of booing.
"I don't know too much about 10,000 losses," manager Charlie Manuel said. "I try and concentrate on the wins."
Bonds is concentrating on the funk he's in at the plate. The slugger had a second consecutive 0-for-5 performance to extend his hitless stretch to a season-worst 20 at-bats, and the Los Angeles Dodgers won their 11th straight in San Francisco by beating the rival Giants 5-3.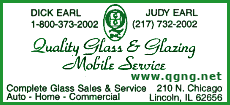 After the game, Bonds flipped a laundry cart to the ground and stalked away from reporters. Calling himself an "embarrassment" and mired in one of the worst slumps of his career, it was his hardest hit of the day.
"It's an embarrassment for me to be wearing this (expletive deleted) uniform 'cause of the way I'm playing. There, that's it. Now go away," Bonds said at his locker.
Then he overturned the cart as he walked through the clubhouse, a rare public display of emotion with his chase of Hank Aaron's home run record at a standstill. He's been stuck on 751 homers since July 3, four from tying the Hammer.
In other games, it was Atlanta 5, Pittsburgh 1; New York 5, Cincinnati 2; Milwaukee 4, Colorado 3; Chicago 7, Houston 6; San Diego 4, Arizona 0; and Florida 5, Washington 3.
Giants manager Bruce Bochy suggested his star player might be too "pull conscious."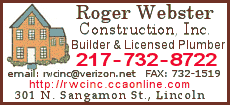 When asked about that, Bonds said, "That's not it."
It's his longest stretch without a hit since 2001. Does he need a day off?
"That's not it, either," he said.
The Dodgers scored twice on squeeze bunts. Los Angeles' streak is the club's longest in any city since winning 13 consecutive games at San Francisco's Candlestick Park from 1976-77.
Brett Tomko (2-7) pitched five innings for the win in his first start since May 21 against Milwaukee. Takashi Saito bounced back from consecutive blown saves for his 24th in 27 chances.
Noah Lowry (9-7) had his winning streak snapped at three starts.
At Philadelphia, the Phillies were held in check by Adam Wainwright (8-7) after combining for 23 runs and 37 hits in the first two games of the series. Wainwright allowed six hits over seven scoreless innings against the highest-scoring team in the National League.
Philadelphia, with a 46-45 record this year, fell five games behind the NL East-leading New York Mets.
Pujols hit a two-run shot in the fifth that was followed by Chris Duncan's 17th of the year for a 6-0 lead. Pujols, Juan Encarnacion and Adam Kennedy each homered in the seventh. Ryan Ludwick hit a solo shot in the eighth to make it 10-0.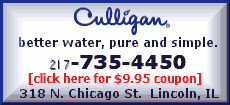 Philadelphia broke up the shutout in the ninth when Michael Bourn hit his first major league homer and Chase Utley added an RBI double.
Adam Eaton (8-6) allowed 10 hits and six runs in four-plus innings as the Phillies fell to 8,810-10,000.
By the ninth inning, with the outcome inevitable, the boos turned to cheers. Fans in the sellout crowd of 44,872 thumbed their noses at the dubious mark, standing and applauding. One held up a sign that read: "10,000 N Proud" as NL MVP Ryan Howard struck out to end the game.
"The guys in here weren't responsible for 10,000 losses, so what does it really matter to us?" All-Star center fielder Aaron Rowand said.
Cubs 7, Astros 6
At Chicago, Derrek Lee broke a streak of 126 at-bats without a home run by hitting a three-run shot to help the Cubs complete a three-game sweep. The Cubs have won 15 of 19 and swept the Astros in a three-game series at Wrigley Field for the first time since May 1984.
Ryan Theriot and Angel Pagan also homered for Chicago. Bob Howry earned his fifth save.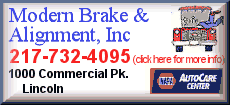 Astros starter Wandy Rodriguez (6-8) couldn't hold an early 5-0 lead.
Mets 5, Reds 2
At New York, Jose Reyes homered, Oliver Perez (8-6) won in his return from the disabled list and the Mets got another big hit from Lastings Milledge.
The NL East leaders took three of four from Cincinnati and remained 1 1/2 games ahead of second-place Atlanta. Adam Dunn knocked out a scoreboard panel with a long home run for the Reds, who have lost 14 of 20 on the road. Kyle Lohse (5-11) failed to get out of the fifth.
Braves 5, Pirates 1
At Atlanta, Buddy Carlyle (4-2) pitched eight impressive innings to win his third straight decision and the surging Braves got four hits from Edgar Renteria in completing a three-game sweep. Atlanta has won four straight, seven of eight and 12 of 16.
Padres 4, Diamondbacks 0
At Phoenix, Justin Germano (6-3) drove in a run and gave up none to help San Diego avoid a three-game sweep. Milton Bradley drove in two runs and Brian Giles had three hits.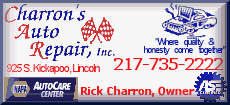 All-Star Brandon Webb (8-7) allowed a season-high 11 hits in 5 2-3 innings. He struck out 10. Heath Bell, Scott Linebrink and Doug Brocail completed San Diego's 13th shutout, most in the majors.
Brewers 4, Rockies 3
At Milwaukee, pinch-hitter Kevin Mench's tiebreaking RBI triple in the seventh lifted the Brewers. Francisco Cordero earned his 28th save in 31 chances.
Marlins 5, Nationals 3
At Miami, Miguel Cabrera hit two solo homers and Josh Willingham added another to back Scott Olsen (7-7). Kevin Gregg got his 20th save in 21 chances.
Willingham homered for the third straight game. Cabrera, who withdrew from Monday night's All-Star Home Run Derby with a shoulder injury, has three homers in his past two games.