After months of study, researchers are finding it difficult to tie the die-off to any single factor, said Maryann Frazier, a senior extension associate in Penn State University's entomology department.
"Two things right now ... that are really keeping us focused are the pathogen and the role of pesticides," Frazier said.
Scientists from Penn State and the U.S. Department of Agriculture are leading the research into colony-collapse disorder, including study of the yet-to-be identified pathogen, a microorganism capable of causing disease.
But commercial beekeeper David Hackenberg isn't waiting to take action. He's asking growers whether they use pesticides on fields before bringing his bees for pollination.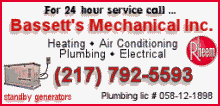 Honeybees don't just make honey; they pollinate more than 90 tasty flowering crops, including apples, nuts and citrus fruit.
Hackenberg, 58, trucks his bees around the country for pollination -- from oranges in Florida to blueberries in Maine. He was the first beekeeper to report the disorder to Penn State researchers last fall, having lost nearly 75 percent of his 3,200 colonies.
He said he is convinced pesticides, and in particular a kind of pesticide called neonicotinoids, were harming his bees.
"I'm quizzing every farmer around," Hackenberg said. "If you're going to use that stuff, then you're going to have go to somebody else."
The beekeeper of 45 years is back up 2,400 colonies and doesn't want to lose his bees again.
He and his son, Davey Hackenberg, who operate Hackenberg Apiaries, are considering raising prices to cover the cost of replacing hives that may die off because of colony collapse. They charge about $90 a hive now to "lease" their bees in fields; it costs $120 to replace a hive with new bees, the Hackenbergs said.
Beekeeper Jim Aucker, of Millville, was left with just 240 of his 1,200 hives earlier this spring after the illness struck. He said he's back up to just under 600 now. He is convinced pesticides are playing a role.
"I have found spray materials in our dead hives. Whether it's 100 percent the cause, I'm not sure, but I'm positive it's not helping," Aucker said. He doesn't plan to return to fields where he thinks there might be a pesticide problem.
Daniel Weaver, president of the American Beekeeping Federation, said he wasn't surprised some beekeepers were staying away from fields with insecticides.