The surrounding area is wilderness with no homes, and populated only by coyotes and deer, Momence Fire Chief Dave Horn said.
Richard Wehrle, a friend and neighbor of David Klamecki, said the area is notoriously treacherous.
"Anybody who knows that river knows that that's the deadliest part of the river," Wehrle said.
The girl's footprints were still visible on the island beach. Searchers believed she had drowned and were scouring the area with a team of divers, sonar equipment and a helicopter.
Hannah appeared just before 10:30 a.m., in an area about three-quarters of a mile from where she's believed to have reached the shore, McCabe said.
The girl was reunited with her parents, who were waiting with family and friends at the grandparents' home.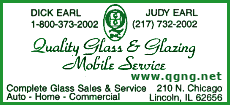 Hannah calmly sat in a rescue vehicle when her parents saw her for the first time, her father said.
"She didn't say much," Mike Klamecki said. "She was eating her banana looking at us. We were jumping around like maniacs."
Tricia Little, a close family friend of Hannah's parents, said David Klamecki taught the girl and her two younger sisters about the outdoors. She credits that instruction _ and God _ with Hannah's survival.
Hannah's father, Mike Klamecki, is senior pastor at New Hope Community Church in Villa Park. Little's husband, Brian, said parishioners have been "praying for his whole family."
"Obviously, we're giving all the glory to God on this one," Brian Little said.