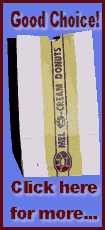 To apply online, visit www.farmbeginnings.uiuc.edu.

Central Illinois Farm Beginnings will begin in October with nine biweekly seminars taught by farmers and business professionals. Seminar topics include planning for profit, multiple marketing strategies and building a business plan. The course tuition allows up to two members of the same farm enterprise to attend. Some scholarships are available.

The program, originally developed by the Land Stewardship Project in Minnesota, starts with farmer-led seminars that run through the fall and winter with topics that range from marketing to financial planning. In the spring and summer, participants go through a mentorship program with an experienced farmer in their area of interest. They also participate in hands-on field days at local farms, where they learn skills that run from fruit-tree pruning to goat-hoof trimming.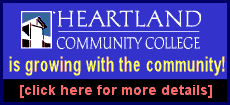 Central Illinois Farm Beginnings graduates Andy and Jennifer Miller used the course to jump-start their meat goat business. "The class helped us look at our operation carefully," said Jen Miller. "We know what quality of life we want. We want to raise meat goats with a minimum of time and inputs but still be financially sustainable. We want to utilize the pastures, so we can feed them less grain and allow the manure to fertilize the pasture."
Jen said that the course materials and the guest speakers were helpful, but it was the connections with other members of the Farm Beginnings class that was most valuable. "I know that I now have at least six people I can call on when I need help. I already e-mail the other meat goat farmers in the group once or twice a month with questions."
"There is nothing like talking to the very people who have walked the path of sustainable farming," said Bill Wilson, who participated in the first Central Illinois Farm Beginnings class. "I learned so much hearing the success stories, and even the failures, from the wide variety of farmers that presented, one class after another. Farm Beginnings will likely save me thousands of dollars in mistakes."
The Central Illinois Farm Beginnings course was developed by a local steering committee consisting of experienced farmers and farm financial advisers. It is facilitated by Terra Brockman of The Land Connection, Deborah Cavanaugh-Grant of U of I Extension and Leslie Cooperband, also of the University of Illinois and co-owner of Prairie Fruits Farm.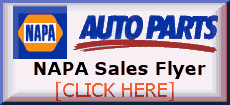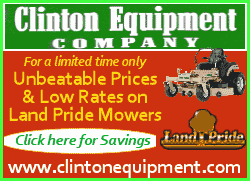 "We need to make it possible for young people -- men, women and families -- to be involved in farming," said Cooperband. "Itís imperative for the well-being of our rural communities, and of our state and nation, to encourage and support farming methods that are good for the environment, as well as being economically viable."
"Farm Beginnings is more than a series of training sessions," said Central Illinois Farm Beginnings co-facilitator Deborah Cavanaugh-Grant. "The foundation of the program is a mentorship component that links established farmers with course participants. Participants interact with the established farmers through field days as well as one-on-one farm visits and informal meetings."
"Many people are pessimistic about the future for family farms," said Terra Brockman, who also facilitates the course. "But this program is proving that an environmentally and economically sound future for family farms and rural communities is possible."
Apply online at www.farmbeginnings.uiuc.edu, or request an information packet and application through the mail. For more information, contact Kathy McGroarty-Torres at 847-570-0701 or info@thelandconnection.org, or Deborah Cavanaugh-Grant at 217-968-5512 or cvnghgrn@uiuc.edu.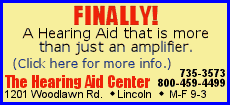 In addition to the central Illinois program, based in the Decatur area, Stateline Farm Beginnings serves the northern Illinois and southern Wisconsin area. The Stateline program is run by Parker Forsell, director of the Farmer Training Department and coordinator of the CRAFT program at the Angelic Organics Learning Center, an educational nonprofit organization in Caledonia.
For the Stateline Farm Beginnings program, contact Annette Meach at 815-494-5547 or annette@csalearningcenter.org, or Parker Forsell of the Angelic Organics Learning Center at CRAFT@CSALearningCenter.org or 815-389-8455.
[Text from file received from the University of Illinois College of Agricultural, Consumer and Environmental Sciences]