CNMP funds ready for you

Send a link to a friend
[June 20, 2007] CHAMPAIGN -- Producers in DeWitt County who are ready to develop a Comprehensive Nutrient Management Plan, or CNMP, can now apply for cost-share funds -- from $5,000 to $8,000 -- depending on the size of their livestock operation.
Cost-share funds are available from USDA's Natural Resources Conservation Service as an additional incentive project of the Environmental Quality Incentives Program.

"The structure for this incentives option is different from previous ones," says Darren Moser, NRCS district conservationist for DeWitt County. "With the previous incentive, there was a waiting list to get assistance and some uncertainty about when that would happen. Now there's no waiting. You apply; NRCS ranks the applications and develops a contract with you. Your responsibility after that is to contact and hire a certified technical service provider who can develop your plan."

The NRCS flat-rate payments for developing CNMPs are determined by operation size.
| | |
| --- | --- |
| Current animal units | Flat rate payment |
| 15-299 | $5,000 |
| 300-750 | $7,000 |
| Greater than 750 | $8,000 |
If expansion is planned for the operation in the next 12 months, the proposed number of animal units, up to 150 percent of current numbers, should be used to determine the rate.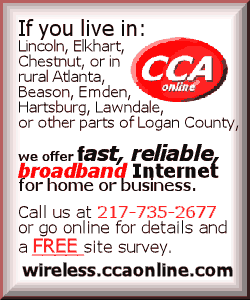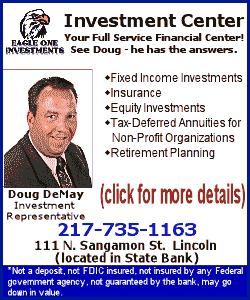 Applications for this CNMP must be made with your Natural Resources Conservation Service office by June 21 and contracts finalized by June 29. "Once you've signed this contract, you must secure a TSP and begin working on the plan within 12 months," adds Moser, "so don't delay."
"Developing a quality CNMP can be a lengthy and complex process, but it's well worth it," says Bill Gradle, Illinois state conservationist. "This cost-share will help thousands of Illinois livestock producers be better positioned to be good stewards of the land."
To get an application, contact the DeWitt County NRCS staff at the USDA Service Center in Clinton.
[Text from Natural Resources Conservation Service news release received from Darren Moser]