Lincoln Daily News
welcomes letters of appreciation, information and opinion on matters pertaining to the community.
As a community we need to be able to talk openly about matters that affect the quality of our lives. The most effective and least offensive manner to get your point across is to stick to the issue and refrain from commenting on another person's opinion. Letters that deviate from focusing on the issue may be rejected or edited and marked as such.
.
You may also send your letters by e-mail to ldneditor@lincolndailynews.com
or by U.S. postal mail:
Letters to the Editor
Lincoln Daily News
601 Keokuk St.
Lincoln, IL 62656
Letters must include the writer's name, telephone number, and postal address or e-mail address (we will not publish address or phone number information). Lincoln Daily News reserves the right to edit letters to reduce their size or to correct obvious errors. Lincoln Daily News reserves the right to reject any letter for any reason. Lincoln Daily News will publish as many acceptable letters as space allows.
Dear Editor:

Summer is under way in the Prairie State, and while we are enthusiastic about the tens of millions of visitors who will journey out to our state parks and enjoy time out on the water, we hope visitors are just as enthusiastic about their safety.

Last year, 17 people died and 66 other people were injured in boating-related accidents on Illinois waters. There were a total of 78 boating accidents involving 118 watercraft last year. While the number of boating-related accidents has decreased since 2005, people are dying preventable deaths each year.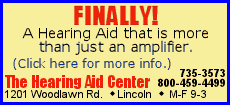 Accident reports indicate that of the 17 people who died in Illinois boating accidents in 2006, 11 may have survived had they been wearing a life jacket. In those fatal accidents, all 17 people who died were on boats in which the boat operators either had not taken or it was not known whether they had taken a formal boat safety education course. Nationwide, nearly 90 percent of all reported fatalities on boats involved boat operators who had not received boating safety instruction.
[to top of second column in this letter]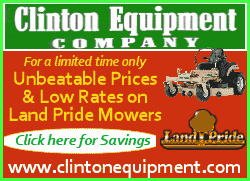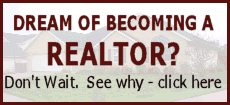 The Illinois Department of Natural Resources offers free boating safety education courses statewide. The courses are taught by certified, volunteer safety instructors, and the techniques that are taught are potentially lifesaving. Youngsters between 12 and 18 years of age who wish to operate a motorized watercraft by themselves are required by law to possess a boating safety certificate.
With so many people out on the water, the summer can be a dangerous time if safety is not a priority. I encourage individuals who plan on drinking to do so responsibly; people should always wear a life jacket; and boaters and anglers alike are reminded to be attentive while on the water. These simple steps can help reduce the risk of accident or serious injury and help everyone to have a great summer.
Sincerely,
Sam Flood
Acting Director
Illinois Department of Natural Resources
[Posted June 28, 2007]
Click here to send a note to the editor about this letter.