Hazel 'Nanny' Camden

Send a link to a friend
[June 29, 2007] MOUNT PULASKI -- Hazel O. "Nanny" Camden, 72, of Joliet, formerly of Lincoln, died Thursday, June 28, 2007, at 8:55 p.m. at Joliet Area Community Hospice.
Her funeral will be at 1:30 p.m. Monday at Fricke-Calvert-Schrader Funeral Home in Mount Pulaski, with Jeremy "J.T." Thomason officiating. Visitation will be from noon until 1:30 p.m. at the funeral home.

Burial will be in Mount Pulaski Cemetery.

Mrs. Camden was a retired beautician.

She was born Feb. 20, 1935, at Bayminette, Ala., to Kin and Lilia Boyington Kinmon. She married Elbert "Wayne" Beghtol Jr., and he preceded her in death. She later married Robert Allen Camden on April 23, 1973, in Mount Pulaski; he preceded her in death on March 28, 2005.

She is survived by one daughter, Becky (and Cecil) Beghtol Rumsey of Johnson City; three stepdaughters, Rhonda Camden of Minnesota and Robin and Rolynda Camden, both of California; three stepsons, Rodney and Ronald Camden, both of California, and Robert Camden of Utah; one brother, Hubert Kinmon of Oak Brook, N.J.; four granddaughters, Wendi (and Ronald Jr.) Plunk of New Lenox, Tracy Jule of Joliet, Melissa McGregor of Leigher and Courtney McGregor of Carbondale; nine great-grandchildren, Jesika and Jordan Jule of Herrin, Taylor Gump of Herrin, Savannah Sprandel of New Lenox, Olivia, Austin and Alexa Plunk of New Lenox, Kristin Camden of California, and Riley Camden of Utah; numerous nieces and nephews; and a special friend, Junebug.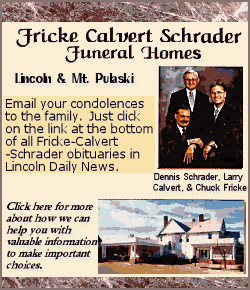 She was also preceded in death by her parents and numerous brothers and sisters.
She was formerly a hairdresser for Stella Tonelli and up until her recent illness worked for her dear best friend Bob Manner of Manner Magic in Joliet.
She was a member of Joliet Moose Lodge 300 and American Legion Auxiliary Post 1080.
In lieu of flowers, memorials may be made to the Hazel Camden Memorial Fund at Harris Bank on Black Road in Joliet.
Click here to send a note of condolence to the family of Hazel Camden.